After 30 years of service to the Supreme Court, Justice Anthony Kennedy recently announced his retirement. Given that Kennedy has been a swing vote for decades, his departure has broad reaching implications. Here's what it means for the environment.
Justice Anthony Kennedy's retirement is expected to create a solid conservative majority in the Supreme Court for the first time in decades. Although appointed by President Reagan, Kennedy proved to be a crucial swing vote when it came to rulings on topics like same-sex marriage, abortion, affirmative action, and criminal justice.
Kennedy has also delivered key votes in cases pertaining to environmental protection. According to New York Times writer Brad Plumer, "While he tended to be skeptical of expansive federal regulations that intruded on private property rights, he was also willing to break with the court's conservative wing in favor of more aggressive government action to limit air and water pollution."
Kennedy's most notable ruling in favor of the environment was in 2007, when he delivered the deciding vote in Massachusetts v. EPA, giving government the authority to regulate greenhouse gasses—generally considered the most consequential ruling on climate change in the past two decades.
By establishing the Clean Air Act as a vital mechanism for monitoring and regulating greenhouse gas emissions, the case laid the framework for the creation and implementation of major climate policies, including President Obama's fuel-economy rules and anti-carbon plan for the electricity sector.
It is expected that President Trump will nominate a more conservative justice to replace Kennedy. Should this individual share President Trump's distaste for regulation, environmental protections could be in peril. A conservative-leaning court would have the power to make sweeping modifications to U.S. law—specifically, the Clean Air Act, Clean Water Act, and Endangered Species Act—which could be catastrophic for our planet.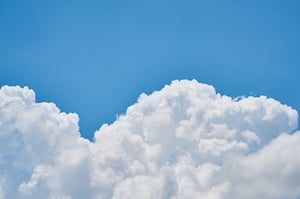 While the Clean Air Act is considered to be established precedent, a more conservative court is likely to interpret the application of the Clean Air Act differently, changing the way that greenhouse gas emissions are regulated and putting the Clean Power Plan (CPP), a signature Obama-era environmental policy, at extreme risk.
The CPP was designed to reduce U.S. carbon dioxide emissions from fossil-fuel power plants by 32% by 2030. The rule set targets based on each state's unique blend of power generation, allowing states to determine how to most effectively meet the targets.
Last October, EPA Administrator Scott Pruitt signed a blueprint to repeal the CPP, a move that states like New York had planned to challenge in federal courts. Those challenges may now fall on deaf ears should they make it to the Supreme Court.
Justice Kennedy also has a history of protecting water. In 2006, he delivered the swing vote in Rapanos v. United States, establishing protections for waterways and wetlands. Writing his own opinion for the case, Kennedy recommended that wetlands should be subject to federal regulation if they had a "significant nexus" with navigable waters.
In 2015, the Obama administration attempted to define the ambiguous "waters of the United States" to determine which bodies of water the government could regulate. The EPA drew upon Kennedy's Rapanos v. United States recommendation to create the Waters of the United States (WOTUS) Rule, establishing extended protection for rivers, streams, marshes, and wetlands and limiting the use of toxic fertilizers and pesticides that could pollute those bodies of water.
WOTUS has been hotly contended since its introduction, as industries like agriculture, oil, and homebuilding have launched full-scale attacks, claiming that the rule is an overreaching power grab by Washington.
In January, Scott Pruitt announced that the Trump administration would suspend WOTUS and replace it with a diluted version with looser regulatory requirements for safeguarding streams and tributaries that flow through private property into larger bodies of water. States and environmental groups promptly sued Pruitt, setting the stage for a legal fight that is expected to reach the high court.
Beyond specific rulings, a more conservative court may make it harder for environmental cases to get argued before the court, reducing the ability for cities, states, corporations, and private Americans to sue the federal government for failing to respond to climate change.
"Litigation is often the only option for those seeking to protect air and water and ensure public input on the value of sensitive ecosystems, endangered species, other wildlife species, and for those wanting to preserve important national landscapes," said Hillary Hoffman, Professor of Natural Resources Law at Vermont Law School. "My general thought is that Kennedy was the last bulwark of reasonableness against the Trump Administration's environmental onslaught. Every environmental lawyer I know is incredibly fearful of what this retirement will mean for the future of environmental protection in the United States."
Justice Kennedy's retirement from the Supreme Court could dramatically impact environmental law and climate change policies in the U.S. For now, we can only wait, hoping that his replacement won't embrace sweeping environmental deregulation.
If Kennedy's replacement is approved in time, we may get a glimpse of the future in October when the Supreme Court hears Weyerhaeuser CO V United States Fish and Wildlife Service, a case that will establish the extent of power that the Interior Department has to impose restrictions on private land to protect endangered species (this particular case involves the elusive dusky gopher frog in Louisiana) and determine whether parts of the Endangered Species Act are unconstitutional.
This fervently contested case will be a harbinger for future rulings about environmental and climate policy. Replacing Kennedy with anyone less moderate could make a substantial difference in the way we can regulate our air, our water, and our ecosystems. But the real truth is that, regardless of who is selected to replace Kennedy, it's probable that an era of progress in American environmental law is coming to an untimely and unfortunate end.
What do you predict happening at the Supreme Court? Write to me at sara.gutterman@greenbuildermedia.com.
Want to read more? Follow me on Twitter and Facebook. For more information about green building and sustainable living, visit Green Builder Media at www.greenbuildermedia.com, like us on Facebook, and follow us on Twitter for regular updates and breaking news.