WHILE ATTENDING AN INDUSTRY conference last month, I found time to engage in some interesting conversations with a few of the folks who were exhibiting products and services in the small but tightly focused trade show that was a part of the larger event. The majority of the exhibits featured offerings that are designed to help the builders of new homes meet energy requirements, ventilation standards and the ever-tightening goals found in water conservation programs and mandates.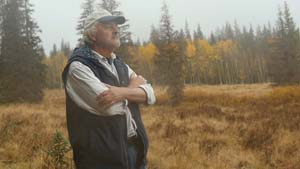 While many of the representatives have enjoyed enviable success in the market, a common theme in these discussions was the desire to get more builders to look at their particular wares, especially because they are almost universally convinced that their product or service is superior to all the others out there.

I find this to be a curious growth strategy because, frankly, I believe that getting builders' eyeballs on your product, system, program or solution is, well, highly overrated in many instances. I feel comfortable in making this assertion because I have been a builder for more than three decades and have roughly an equal number of years of active participation in building industry organizations. I have known and observed a boatload of builders in all that time.

Quite honestly, I believe that most builders don't have enough hours in the day to make informed decisions about every detail in their projects. Like me, they cannot possibly keep up with all the new solutions that roll out month after month, even those that are critical to their ultimate success. Most of us have to rely on a trusted team of trade contractors and specialists to suggest answers to challenges before they become headaches. I would go further and suggest that builders are interested in making sure that a product or system meets or exceeds the performance requirements for which it is a solution, and that we have to put faith in the expertise of our contractors to help us make the optimum choice from all those that are available.

Manufacturers and service providers need to understand a basic but very important difference between a builder and a contractor. Simply put, a builder generally sees a performance requirement as a potential cost—something that cuts into his or her slice of the pie—while the trade contractor sees the solution to that requirement as a potential profit center, because it allows him or her to provide a solution to a challenge before it becomes a problem—something that has a value, not just a cost associated with it.

To take this a step further, consider that there are a finite number of new homes built each year, and that they are increasingly being built by fewer and fewer building companies, as the national builders continue to enlarge their overall share of sales. What this means is that there are fewer and fewer pairs of those eyes to get a product or service in front of, so commanding their attention and securing their business has never been a more daunting and competitive endeavor.

But meanwhile, virtually every one of them has trade contractors and other specification experts who help them decide what to buy and what to pass on. My advice, if you're interested, is to shift your focus to the folks who are actually making the choices, and let them convince the builders that you have what they're looking for.
---