Utopian ideas are dangerous, but without them, we're lost.
THIS MONTH, we launched The Celestia Project, an ambitious, fantastical look at how we might live sustainably in the U.S. at the turn of the next century. Of course, projecting the future—any kind of future—is fraught with risk. In doing so, we expose ourselves to potential criticism and even ridicule, as we inevitably get some things wrong.
To imagine one future is to exclude others. And perhaps we don't need to be reminded of the dark side of utopian thought in the control of zealots. So why go there? Why guess at the future at all? To quote Danish philosopher Søren Kierkegaard, "If I could wish for something, I would wish for neither wealth nor power, but the passion of possibility." Hat tip to Visions of Utopia (2003).
Without positive dreams of the future, what sparks will fuel the imagination of young engineers, architects and urban planners? In popular culture, as I've written here before, the shadow side of our imagination dominates. Dystopia rules. It's Survivor meets the Walking Dead meets Dexter, a future of scarcity and self-interest, serial killers, zombies, drones and dog-eat-dog survivalism.
Imagine pitching another kind of story to a television producer—a screenplay about a goody two-shoes utopian lifestyle where the problems of war, hunger and climate change have been solved:
"Where's the conflict?" he asks, thumping his desk. "Who will watch this crap? It's boring. If everybody's happy, you've got no story. How about we throw in an alien invasion, just when they think things are going great..."
Boring, sure. But not to worry—utopias never come without a cost. For example, early science fiction books such as The Milltillionaire by Albert Howard (1895), and The Golden Age, by Fred Clough (1923), portrayed a future where machines do most of our work, freeing up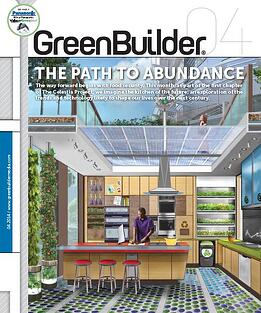 ample leisure time for artistic hobbies, sunbathing and so on, all the while allowing everyone to get wealthier. Most of that technology came to fruition. But the rosy forecast for workers was (mostly) a dud. Industrial productivity and mechanization improved vastly, but companies simply laid off workers they no longer needed. Ultimately, the choice of how to integrate technology into our lives will be the toughest one we face in the next 100 years. But we need sources other than TV shows from which to dream those big dreams.
That's why we created The Celestia Project. Think of it as "fuel for thought" about how today's emerging technologies might come together to create a desirable way of life that's not at the expense of other cultures and species. The first chapter looks at how we will acquire, cook and consume food over the next century. At the broadest level are vastly different views of the best way to feed 9 billion people. Drill down, and ultimately you reach the level of the kitchen, the place where food is prepared and eaten.
Our coverage of the issue, in print and online, includes both a vision of the future kitchen, and several examples of modern, sustainable kitchens and baths. What will the concept of a kitchen even mean in 100 years? Will our food be grown at all, or will tiny nanobots manipulate raw cellular material, creating something that tastes like and resembles the real thing?
Subsequent chapters will tackle transportation, housing, water conservation and other environmental challenges of our time. Every dream of the future has its feet in the present. And so it is with The Celestia Project. Let's dream big. Perhaps by combining the best technology has to offer with an awareness and sensitivity to sustainability, we can indeed "reinvent life," offering a few ideas on how to build a better world for future generations.