The Green Gap: How Men and Women Differ
Here's how we can get guys to buy into "green".
Going Green — Just for Girls?
Eco-friendly products have gained a reputation as being primarily feminine. A study completed in 2012 found women are more likely to take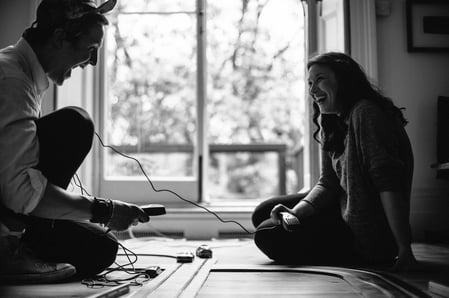 active steps toward creating a greener lifestyle. Overall, females are more environmentally conscious than their male counterparts, and that shows in the marketing techniques that have been used.
What about the men, though? They do make up around 50% of the population, after all, so why are they being forgotten when it comes to the marketing of eco-friendly products? With all the new products and services hitting the market for the eco-minded individual, why is going green still considered so unmanly?
Changing the Game for Marketing
Companies spanning a variety of industries have started to realize men just aren't buying their eco-friendly products. Outdoor clothier Patagonia, for example, has found those who partake in outdoor activities and purchase brands like Patagonia are more likely to be eco-friendly, regardless of their gender.
While Patagonia's green movement isn't new — it's been focused on sustainable production since its founding in 1973 — other companies are starting to adjust their marketing plans to either make their eco-friendly products more gender neutral or simply create a new marketing plan designed to cater to men.
One Big Hurdle: Green Construction
One of the most common sources of waste and anti-green behavior comes from the non-green sector of the construction industry. However, many contractors and construction companies have started working toward a greener way to do business, by installing energy efficient products and utilizing construction materials that have been recycled or reclaimed from other sites.
Materials that cannot be easily reclaimed or recycled, like some types of wood, are now harvested from sustainable sources rather than relying on traditionally logging or clear-cutting. Not only does this reduce the building materials that end up in a landfill, but it also helps to turn the construction industry into a greener and more eco-friendly place.
Green Benefits for Marketing to Men
One of the most important things to emphasize with reluctant clients is the potential benefit eco-friendly products and processes bring with them. This isn't a big, expansive answer either — we're not talking about reversing climate change or healing the ozone layer. Instead, focus on the smaller benefits that are closer to home: A year's worth of savings from installing a new energy star-rated dishwasher, for example, could take you out to dinner, not to mention the time you're saving by not hand-washing your dishes. Dishwashers also use less water, which is essential for areas like California in recent years, when water shortages were a concern due to multiple years of drought.
If you live in a sunny area and own your home, the money you save on electricity after installing solar panels or Tesla's new solar shingles on your home could save you enough money to buy a car in the long run, or just to purchase season tickets to see your favorite sports team every year for the next 20 years. If you install solar in Hawaii, you could potentially save enough money over 20 years to buy a Tesla — between $64,000 and $73,000.
These are the selling points that will make going eco-friendly more manly and less feminine — who wouldn't want free (or essentially free) tickets to a sports game for their favorite team?
Super Manly Branding
More and more companies are discovering the branding for their eco-friendly products has to be "super manly" in order to convince men to become more eco-friendly. BMW, for example, found when it replaced the word sustainability with protection, more men expressed interest in its green car. This is because protection is in our culture an inherently masculine word, and as such is more attractive to the males of the species.
Branding items differently for men and women might seem like a silly or even useless concept — who actually needs man-strength tissues, after all — but when it comes to eco-friendly products, this type of targeted marketing is essential if you want to convince more men to utilize your product or service.
In reality, we need to spend less time focused on gendered branding and more time focusing on effective and sustainable ways to protect the environment. But until eco-friendly products can shed this reputation for being feminine, the companies that sell them will have to make do.