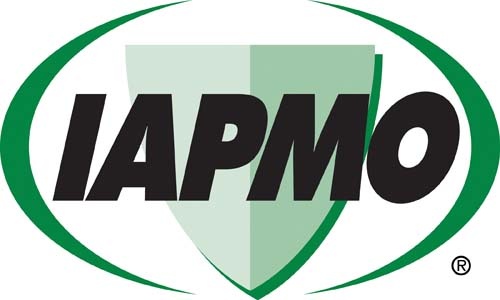 Number of members: 6,000-plus
Member breakdown: Plumbing, mechanical and building officials (38 percent); manufacturers (28 percent); contractors (19 percent); residential and commercial builders (7 percent); engineers (7 percent); life members (1 percent).
Headquarters: Ontario, Calif.
Website: www.iapmo.org
Number of active sites: 10 offices globally; 70 member chapters
Key Services offered: ANSI Accredited Model Code Agency; ANSI Accredited Standards Development Organization (this includes the writing of the WE-Standard); ISO/IEC 17025 product testing laboratory; ISO/IEC Guide 17065, ANSI, SCC, ema, and CONAGUA accredited; able to provide WaterMark, Energy Star, NSF/ANSI 61 plus many more codes and standards product certifications.
Mission statement: The International Association of Plumbing and Mechanical Officials shall be recognized by the building industry and the general public, at home and abroad, as the worldwide leader in the plumbing and mechanical industry for protecting health and safety, supporting sustainability and emerging technology, and delivering code education, working in concert with government and industry for safe, sanitary plumbing and mechanical systems.
Public health and safety are the International Association of Plumbing and Mechanical Officials' biggest priorities.
The International Association of Plumbing and Mechanical Officials (IAPMO) has been protecting the public's health and safety for 90 years by working with government and industry to implement comprehensive plumbing and mechanical systems around the world. As a membership-based association, The IAPMO Group utilizes an open consensus process in the development of its flagship Uniform Plumbing Code® and Uniform Mechanical Code®. These codes are established through scientific research, debate and analysis. They strengthen IAPMO's position at the forefront of the plumbing and mechanical industries.
The IAPMO Group is a complete service organization, providing code development assistance, industry-leading education, plumbing and mechanical product testing and certification, building product evaluation and a manufacturer-preferred quality assurance program. The nonprofit is the only Plumbing and Mechanical Code-writing organization that is recognized worldwide for codes that are developed by the industry for the industry.
The Group stresses that its No. 1 goal is to protect the health and safety of the nation. This is achieved by drawing from the knowledge of members whose expertise stems directly from the Plumbing and Mechanical industry.
IAPMO works independently and with industry partners to encourage sustainability. Through articles in its Official magazine and e-publications, IAPMO provides members with essential information on the latest code-compliant technologies and water-efficient products to help make sure they are met with acceptance upon inspection. These articles also illustrate the need to be increasingly efficient with water and are aspirational, detailing how their work not only helps to advance efficiency but also works to help keep water systems safe.
The Group also practices what it preaches. In 2016, more than 800 solar panels were installed on top of IAPMO's World Headquarters East and West buildings in Ontario, Calif., saving the organization a combined total of at least $72,000 per year in energy costs.
Also in 2016, landscapers removed about 30,000 square feet of turf from the World Headquarters West campus and replaced it with drought-tolerant plants, rocks and a decomposed granite walkway. Drip irrigation, which directs water and nutrients straight to plants' roots, replaced the traditional sprinkler system. With these changes, IAPMO is saving 40 percent on irrigation costs and 20 percent on landscaping fees.
---
Gary Klein and Associates Inc., Rancho Cordova, CA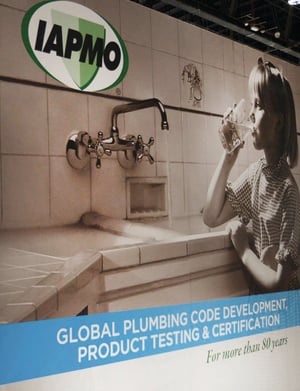 Gary Klein, president of Gary Klein and Associates, Inc. (www.garykleinassociates.com), an industry leader in hot water delivery and efficiency, views his IAPMO membership as mutually beneficial. As a frequent participant in IAPMO's code development process, Klein believes he receives more than he gives.
"I bring new ideas, concepts that are integrated yet rarely thought about as a combined whole," he says. "And I get to work with people who have been in the business, some as long as 50 years. There's an enormous wealth of experience in the organization. It's essential to my work to be able to bounce ideas off these people.
"The interaction with plumbers and code officials informs my work because they bring their depth of experience in implementing codes to the conversation."
Klein appreciates IAPMO's consensus code-development process that he says brings together all the necessary voices in order to arrive at one conclusion that helps everyone while not hurting anybody.
"Most codes are not discussed in terms of the unintended consequences," he says.