Thanks to the internet, this venerable group has kept up with the times.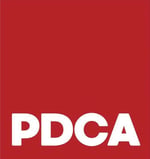 Number of members: 1,287
Member breakdown: Residential and commercial painting contractors
Headquarters: St. Louis
Website: http://pdca.org
Number of active sites: Local chapters: 44; councils 21; forums: 3
Key Services offered: Access to education programs; webinars; training videos; the Ask-a-Peer Network; Contractor's Roundtable; Safety Chat; PaintED Podcast; accreditation offerings; local networking meetings; and use of PDCA Industry Standards.
Mission statement: The Painting and Decorating Contractors of America is dedicated to the success of painting and decorating contractors through ethics, education and excellence.
Founded in 1884, the Painting and Decorating Contractors of America (PDCA) is the only trade association dedicated to the success of painting and decorating contractors through ethics, education and excellence. Nearly 2,000 contractors in America and Canada are proud members of this organization.
The PDCA offers contractor members many opportunities to develop and grow through participation in education programs, attendance at local networking meetings, use of PDCA Industry Standards and more. The association's premier event is the annual Painting Contractors Expo, which offers attendees a chance to obtain the latest industry information, receive innovative business and technical training, and participate in round-table discussions and informal gatherings.
As sustainability practices are introduced, PDCA presents programs that contain information on how sustainable practices can increase profitability for companies by showing a commitment to the world their prospective customer's value. Examples include recapturing pressure washer water, use of low-water cleaning methods for brushes and rollers, and utilizing paint donation and recycling programs.
But PDCA is not entirely a "members only" organization. Utilizing ongoing best practice education, the PDCA provides, through industry leaders, education that presents the ever-changing practices of professional painting. A key resource here is the PDCA's PaintED Podcast, a weekly series on how to build stronger businesses, as told by industry experts. The organization also offers Ask-a-Painter, a weekly Facebook-based Q&A session for professionals and homeowners.
During a PaintED Podcast episode, PDCA Executive Director Steve Skodak stressed that everyone can benefit from the knowledge the association offers. "PDCA has always represented the painter or paint contractor," he said. "[But] we're really working on behalf of everybody in the industry, not just our member base."
---
Paris Painting, Minneapolis, MN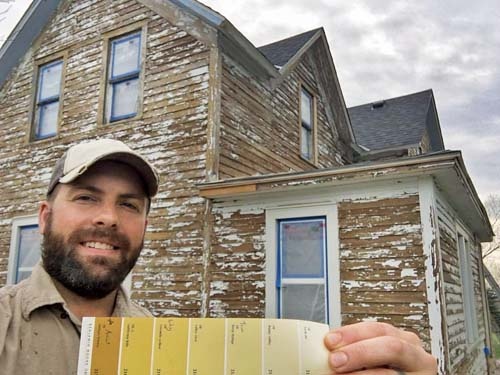 Questions, anyone? PDCA puts social media to work by offering Ask-a-Painter (www.facebook.com/askapainter), craftsman Nick Slavik's weekly live-streamed Q&A show.
When Jason Paris launched his business in Minneapolis six years ago, he didn't expect it to be a huge success. Sure, the company that back then was only meant for staining a few decks could be profitable. It could certainly be well-regarded. But it was not going to be an off-the-charts moneymaker.
And truthfully, no one else would have expected it. After all, Paris and all of his colleagues are members of what he's heard deemed as "the worst generation ever"—millennials.
So, how does he explain Paris Painting's (https://paris-painting.com) rapid growth, to where it cleared $2 million in produced work in 2017?
"Unfiltered access to industry knowledge," Paris replies. "I've been able to look up pretty much anything I would want to know online via the PDCA's Contractor College. The podcasts and webinars always seem to be timely for what I'm trying to problem-solve in my business."
PDCA's Contractor College offers online business advice, training, managerial resources and accreditation. Some resources, such as courses on social media and risk management, are absolute must-haves. Others, such as classes on Spanish language or how to fire an employee, fall into the "nice to know" category.
But Paris says all of the available resources have been crucial in making his company stand out from competition. "It's been nice to have access to painting application 'secrets' and techniques," he admits. "But it's also been more helpful to be able to talk to other paint entrepreneurs about how they treat what they do as a professional business. Having this elite group of people who desire to grow their businesses and at the same time share openly seems extremely rare."
There's more to come. Paris believes there will be an even greater need for entrepreneurial-minded painters, contractors and designers to form relationships and exchange ideas. "Painting seems like it's going to undergo some pretty dramatic changes in the upcoming decades," he says. "It's nice to feel like I'll be at or near the cutting edge by being involved in the PDCA."