This group helps showcase wood flooring's green nature—from virtual university classrooms to the world's rainforests.
Founded in 1985, the National Wood Flooring Association (NWFA) is a not-for-profit trade association representing all segments of the hardwood flooring industry, including manufacturers, distributors, retailers, installers, importers/exporters, inspectors and consultants. NWFA is also dedicated to educating consumers, architects, designers, specifiers and builders in the uses and benefits of wood flooring. Membership now includes companies from 52 countries around the world.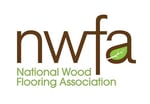 Number of members: 3,400-plus
Member breakdown:
Contractors (39 percent); manufacturers (19 percent); dealers/retailers (15 percent); distributors (13 percent); inspectors (4 percent); importer/exporters (2 percent); miscellaneous (8 percent)
Headquarters: St. Louis
Website: www.nwfa.org
Number of active sites: N/A
Key Services offered: NWFA certified professionals; NWFA Education & Research Foundation; NWFA Wood Flooring Expo; technical education, including hands-on training and online via NWFA University; technical resources and guidelines; member services; Hardwood Floors Magazine and NWFA Industry Guide
Mission statement: To promote the use of wood flooring in residential, educational and commercial environments, and to provide members with the education and training necessary for personal and business success.t here
In the past few years, NWFA has helped the industry and its members advance by rebuilding its annual wood flooring expo, enhancing hands-on training, and launching NWFA University, an online learning platform.
A major NWFA enhancement to the industry is the Responsible Procurement Program (RPP), a joint initiative between leading environmental groups and wood flooring manufacturers. Both groups are committed to producing products from environmentally and socially responsible sources, improving forest sustainability for future generations. Participating manufacturers commit to continuous progress increasing and improving environmental responsibility within the RPP framework.
That framework includes introducing the "U.S. Renewing Forests" label into the marketplace. The label acknowledges the producer's awareness that hardwood growth exceeds loss and removal from hardwood forests at the state level, based upon U.S. Forest Service data. It also verifies that timber, logs and wood used in the product were not harvested from controversial sources, such as illegally logged or highly valued conservation areas.
RPP has wide support within the green industry. Participants include the Rainforest Alliance, which works to conserve biodiversity and ensure sustainable livelihoods by transforming land-use practices, business practices and consumer behavior; SCS Global Services, a global leader in independent certification and verification of environmental, sustainability, stewardship, food quality, food safety and food purity claims; and the Forest Stewardship Council (FSC), is an independent, non-governmental, not-for-profit organization established to promote the responsible management of the world's forests.
---
Under NWFA, working with wood has proven good as gold
By Jeremy Waldorf, owner/installer, Legacy Floors, Howell, Mich.
Being a member of the National Wood Flooring Association (NWFA) means that I am not only independently certified as a craftsman in my trade, but also that I have unlimited resources whenever I need them.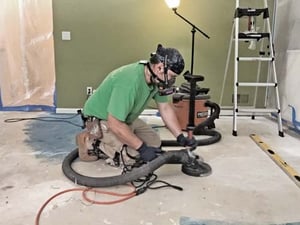 The most powerful resource for me is the community. There are so many professionals involved with the NWFA who are always willing to share their passion for the trade and teach others how to be better at what they do.
I've seen so many members in the NWFA go above and beyond the call of duty to help students achieve their goals and take their trade to the next level. It's so inspiring to see the industry's finest be so generous with their knowledge. You can't put a price tag on that.
The NWFA has greatly impacted my business, especially through my education. Whether it's through other craftsmen in the trade, hands-on schools, or online courses through NWFA University, I'm always growing my skillset and learning new things. Recently, a client called me from Northern Ohio (I live in Michigan) and asked me about my NWFA badges. She recognized the value and significance of my continued education and readily hired me for the job.
I've had many accomplishments in my career since joining NWFA, but I recently completed my Inspector Certification in the same year that I received my Installation Certification, and completed all levels of hands-on training. This was a huge accomplishment, personally and professionally. Having these qualifications will allow me to do so much more with my business.
Working in the hardwood industry has given me a great sense of accomplishment. It has been an honest and respectable way to make a good living for myself and my family. It's unique to be able to earn a living using my craft as an art; it is very satisfying.