The Evolving Role of Associations: International Code Council
If it's a building code, there's a good chance this council is behind it.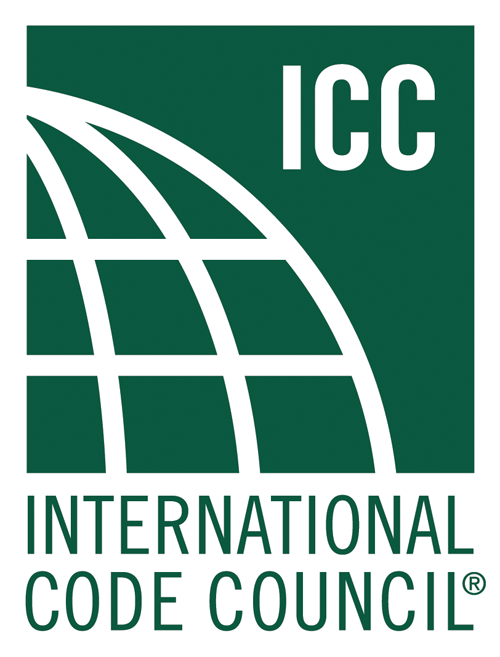 Number of members: 64,000-plus
Member breakdown: ICC's membership consists of code officials, plan reviewers, fire officials, inspectors, architects, engineers, contractors, other building industry professionals and students.
Headquarters: Washington, D.C.
Website: www.iccsafe.org
Number of active sites: 6 locations (Birmingham, Ala.; Brea, Calif.; Country Club Hills, Ill.; Lenexa, Kan.; Rochester, N.Y.; Washington, D.C.)
Key Services offered: Technical, educational and informational products and services, including evaluation services, accreditation services, codification and content management services, code application assistance, education programs, certification programs, technical handbooks and workbooks, plan review services, digital products, online magazines and newsletters, and building safety career assistance.
Mission statement: To provide the highest-quality codes, standards, products and services for all concerned with the safety and performance of the built environment.
The International Code Council (ICC) is a member-focused association with more than 64,000 members. It is dedicated to developing model codes and standards used in the design, build and compliance process to construct safe, sustainable, affordable and resilient structures.
ICC was established in 1994 as a nonprofit organization dedicated to developing a single set of comprehensive and coordinated national model building codes. The founders of ICC are the Building Officials and Code Administrators International, Inc. (BOCA), the International Conference of Building Officials (ICBO) and the Southern Building Code Congress International, Inc. (SBCCI). Prior to the Code Council, these nonprofit organizations developed three separate sets of model codes used throughout the U.S. The three model code groups came together to create the International Code Council to develop codes without regional limitations—the International Codes (I-Codes), now the most widely used and adopted set of building safety codes in the world.
The Code Council created the Sustainability Membership Council to advocate for concerns and issues related to sustainability. Builders, design professionals, industry, policymakers, regulators and other professionals assist ICC in increasing participation in the code development process and to advise on programs and policies, legislative matters, code adoption issues and other related issues.
ICC also has a Sustainability, Energy, and High Performance Code Action Committee (SEHPCAC), which is a forum to deal with complex technical issues ahead of the code development process, to identify emerging issues, and to draft proposed code changes of importance to the ICC membership.
This summer, ICC will release an updated International Green Construction Code (IgCC) along with a plethora of support products and services to help with the code adoption and implementation. The updated version of the IgCC has been developed in partnership with ASHRAE, the U.S. Green Building Council, the American Institute of Architects and the Illuminating Engineering Society.
ICC is collaborating with the Residential Energy Services Network (RESNET) to focus on standards that support sustainability—specifically, the HERS H2O Water Efficiency Rating Standard.
The Code Council also promotes sustainability efforts through a partnership with the Canadian Standards Association (CSA) to publish the CSA/ICC 805 Rainwater Harvesting System Standard.
---
Codes become a calling for this enforcement officer
Rebecca Brown remembers this advice while growing up: "It's important to find a job that makes you happy."
She knows she's found it as a code official, and that's why she's spreading the news about her job to children attending Alston Bailey Elementary School in Summerville, S.C.
Brown, a plans reviewer for Dorchester County, S.C., made the presentation on residential code safety last year as her contribution to the International Code Council's Building Safety Month. She hopes to make the presentation again to students at 13 elementary schools in her school district and another three elementary schools in a neighboring district.
"Enforcing codes is the invisible profession," she says. "When we do our jobs right, nothing happens. I really like that saying, because it's very true."
As a handout to the Austin Bailey students, Brown renovated an old ICC coloring book. Instead of "Codie the Cougar," it features "Safety Sam," "Safety Sara" and "Safety Scott," who invite their readers to go on "A Safe Home Scavenger Hunt!"
As part of the "hunt," youngsters are encouraged to check the egress window in their bedrooms, as well as the number and placement of smoke and carbon monoxide alarms, fireplace safety, handrail safety, electrical outlets and family fire escape plans. The back of the coloring book includes a checklist of 16 safety actions and a "Certificate of Safety."
"I hope they take these books home to go on the scavenger hunts with their parents and learn something," she says.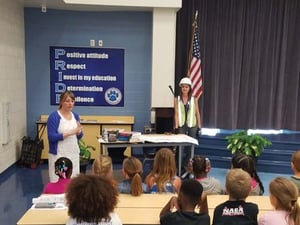 When the economy took a tailspin in 2010, Brown became a code enforcement officer in Edisto Beach, S.C. For three years, she soaked up everything she could, from codes to planning and zoning, but the hour-plus commute took a toll.
She took a code enforcement job in Summerville and later served as town building official and fire marshal for the town of Moncks Corner. She then worked as a third-party inspector for the office of state engineers and office of school facilities for southeastern South Carolina, and later took on the same role for the entire state.
Brown left the statewide position to return to work for Dorchester County government and to invest more time in raising her children. "I'm proud of the work I do, and I'm proud [my children] understand that the importance of my job is to keep them safe," she says.
When the International Code Council created the new Emerging Leaders Membership Council, (ELMC), county building official Melissa Hopkins recommended Brown to serve on the ELMC Advisory Committee.
Her focus now is on raising her children, becoming more involved in her state ICC chapter and someday serving on a code action committee.
She said the advice about finding a job "that makes you happy" has served her well.
"The best way I can explain it is comparing it to going to the department store to buy a pair of pants. I tell them you don't buy the first pair of pants you see, right?" she said. "No, you try on a few and pick the best one. I've tried on several careers and I picked the one that fits me best."
Reprinted courtesy of ICC. Story has been edited for length.