Green training is top priority for this efficiency-minded organization.
The Energy & Environmental Building Alliance (EEBA) was born in 1982 when a small contingent of forward-thinking building professionals representing the United States, Canada and Sweden gathered in Pine Island, Minn., to develop criteria for the construction of buildings that were more energy efficient.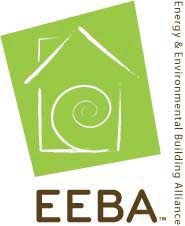 Member breakdown: Builders and contractors (39 percent); architects (15 percent); sales professionals (12 percent); energy raters (9 percent); trade professionals (9 percent); utilities (4 percent); engineers (3 percent); consultants (2 percent); allied organizations (2 percent); students (2 percent); real estate agents (2 percent).
Headquarters: Minneapolis
Website: www.eeba.org
Number of active sites: 1
Key Services offered: EEBA's High Performance Home Summit; 35 regional training events held nationwide each year; certification programs such as HERS Associate and High Performance Builder Certification.
Mission statement: To advance and disseminate building science knowledge in the residential new construction community via education and collaboration. To advance and disseminate building science knowledge in the residential new construction community via education and collaboration.ere
Over the years, the organization grew as the impact the building industry had on the environment was recognized. EEBA has now been helping building professionals raise the performance of their homes and customer satisfaction for 36 years.
The Alliance offers some of the most comprehensive and practical programs in the industry. They include an annual three-day High Performance Home Summit and basic and advanced seminars offered year-round throughout the country. The latter includes a full-day basic building science course, Houses That Work, more-advanced courses on High Performance Mechanical, and a new HERS Associate certification course.
Builder participants also gain direct access to researchers and product manufacturers who can help them on their high-performance home journey, as well as business training on how to use high-performance building to raise their profits and enhance their reputation.
EEBA will also begin offering a High Performance Builder Certification Program, which will debut at the 2018 High Performance Home Summit in San Diego, Oct. 16-18.
The variety of training offered makes the Alliance's efforts valuable to anyone in sustainable building, EEBA notes—from those who build code minimum homes and want to step up to Energy Star, or who already build to Energy Star and want to start building net-zero homes. "We have a curriculum that will help you get there," EEBA says. "And the professionals that can offer guidance to help you along the way."
---
Tim O'Brien Homes, Milwaukee, WI
Tim O'Brien Homes (www.timobrienhomes.com) has had a successful run, building numerous highly regarded and energy-efficient homes in the Milwaukee area. Those projects typically carry a HERS score of 35 to 60. The company also recently won the Gold National Housing Quality (NHQ) Award—the latest in a string of honors going back to 2009—and it was named one of Inc.'s 5,000-fastest-growing private businesses from 2012 to 2015.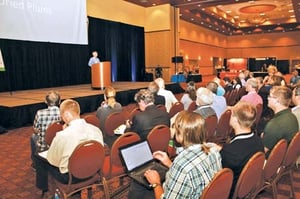 But any business can always use more ways to make it stand out from other builders. That's where EEBA came in. Craig North, the company's vice president of construction, says attending the Alliance's summit over the past five years has proven to be a valuable source of growth and knowledge for Tim O'Brien Homes. "The lessons learned from the top industry professionals have been instrumental in differentiating ourselves from the competition," North says. "Further, the connections made through networking have allowed us to pilot some of the industry's cutting products and technologies."
Tim O'Brien Homes learned how to build better homes that will have a slightly larger monthly mortgage payment for the end user while significantly reducing their energy consumption. This has provided a lower total cost of ownership to hundreds of happy homeowners.
Recently, the company has committed to develop and build Wisconsin's first net-zero-energy community. This 34-home subdivision in the city of New Berlin will carry the Department of Energy's Zero Energy Ready Homes (ZERH) certification. "We were first introduced to the ZERH program at the EEBA summit in St. Louis (in 2014)," North notes. "This program, along with many other lessons learned at the summit, are moving the industry forward."
Company President Tim O'Brien backs that up, noting that education is a definite key to the firm's success. "As we continue to improve the homebuilding process, we also ensure our team continues to receive high level training in new home technologies," he says. "[These include] the principle of building science—building a home as a system, rather than individual pieces and parts—renewable energy features like solar photovoltaic (electricity) and solar thermal (hot water) and geothermal, the latest technologies in insulation and air-sealing techniques, as well as improving indoor air quality for all our clients."