The Evolving Role of Associations: American Wood Council
What's possible with wood? AWC helps people find out.
The American Wood Council (AWC) is the voice of the North American wood products industry and works to ensure a resilient and sustainably built environment. AWC's experts make certain that the buildings in which everyone lives and work are safe, and demonstrate that wood products can safely and efficiently meet or exceed the minimum requirements for use. AWC is committed to not only what is permissible using wood, but also to what is possible using wood.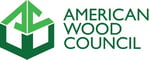 Number of members: 50 member companies, or 86 percent of the structural wood products industry
Member breakdown: Design Professional Members are 90 percent engineers, 2 percent architects and 8 percent other (builders/manufacturers/professors). There are also 3,500 code officials in AWC's Code Connections program.
Headquarters: Leesburg, Va.
Website: www.awc.org
Number of active Sites: Washington, D.C., California, Colorado, Idaho, Pennsylvania, South Carolina, southern Virginia and Wisconsin
Key Services offered: Development of public policies, codes and regulations; provide online and live contact training to educate users and support implementation of building codes and standards for wood design.
Mission statement: AWC is committed to ensuring a resilient, safe and sustainable built environment. AWC supports the utilization of wood products by developing and disseminating consensus standards, comprehensive technical guidelines, and tools for wood design and construction, as well as providing education regarding their application.
The philosophy is simple: With the global marketplace for sustainability materials estimated to reach $529 billion by 2020, securing a strong place for wood is essential to the wood products industry's future growth. That means telling the positive story of wood's renewable, energy efficient advantages, as well as defending against anti-wood bias in rating systems. Strong, unified industry support is essential as the sustainability battlefield continues to spread from the state to the federal level.
AWC notes that more attention is being paid than ever before to how buildings impact the environment, including the choices of materials used in construction and how those materials help conserve energy during operation. Wood is the perfect sustainability material because it is renewable, stores carbon that reduces greenhouse gases, and is energy efficient. Winning acceptance for wood is a challenge, however, as competing materials and certain environmental groups seek to control the U.S. sustainability market.
AWC is at the same time one of the youngest and one of the oldest major trade groups in the nation. While its lineage dates back to 1902, AWC was re-chartered in June 2010 as an independent trade association, evolving from a number of predecessor groups.
The council contributes to the development of sound public policies, codes and regulations which allow for the appropriate and responsible manufacture and use of wood products. It supports the utilization of wood products by developing and disseminating consensus standards, comprehensive technical guidelines, and tools for wood design and construction, as well as providing education regarding their application.
---
A tool of the trade: EPDs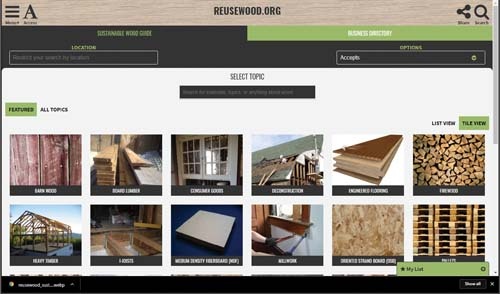 The wood products industry was the first major construction group to develop industry-wide Environmental Product Declarations (EPDs), verified by a third party. EPDs are standardized tools that provide information about the environmental footprint of the products they cover. Third-party verification is provided by Underwriters Laboratories Environment (ULE), an independent certifier of products and their sustainability. Thus far, nine wood industry EPDs have been renewed by ULE for another year.
Based on international standards (ISO 14025), EPDs have worldwide applicability and include information about product environmental impacts such as resources, energy use and efficiency, global warming potential, emissions to air, soil and water, and waste generation. Business purchasing decisions will likely require the kind of environmental information provided by EPDs in the future to account for factors such as carbon footprint. According to the Intergovernmental Panel on Climate Change, "Wood products can displace morefossil fuel intensive construction materials such as concrete, steel, aluminum and plastics, which can result in significant emission reductions."
AWC also worked with industry partners to develop a North American recycling and reuse directory for wood and wood products, the Reuse Wood Directory (www.reusewood.org), which provides options for use at end of first life. Recognizing the importance of sustainability, AWC pioneered its online directory as a way of supporting design and construction communities in their reuse and recycling efforts when using wood products.
The online resource allows searching for companies within a searchable geographic area that provide reuse and recycling services that include wood and wood-based products, for those looking to provide such products as well as those looking to obtain such products for reuse. Both strategies help divert materials from the construction waste stream and reduce the need for landfill space, while providing second-life opportunities for wood products.