Environmental Protection Agency chief Scott Pruitt is embroiled in scandal. What comes next?
With each passing day, it seems that EPA administrator Scott Pruitt falls further down the rabbit hole. Headline after headline indict him of poor judgement, bad decisions, and unethical behavior.
Pruitt's travel choices are under fire—he booked himself first-class and business-class tickets on a variety of trips. Frankly, as someone who travels often for business, I can't blame a guy for wanting the enhanced comfort, security, and convenience that come with the upgrade, but it's nearly impossible to justify the expense when taxpayers are footing such hefty bills (as one example, records obtained by the Environmental Integrity Project show that two weeks of travel last June for Pruitt and his aides cost taxpayers more than $120,000.)
His housing arrangements are also in question. While $50/night could barely cover space on a park bench on the National Mall in DC, that's what Pruitt was paying for access to a posh Capitol Hill apartment. Again, one could make the argument that Pruitt was being prudent and offer kudos to him for securing a good deal, except for the fact that the apartment was owned by the wife of a top energy lobbyist.
Granted, no evidence of side deals or backroom bargains has been uncovered yet (although the New York Times did report that while Pruitt was living in the condo, one of the owners' clients got a pipeline project approved by the EPA), but Democrats and Republicans alike are demanding further investigation. In fact, Republican Representative Carlos Curbelo of Florida has demanded that Pruitt step down from his role at the EPA because of this shady arrangement.
And, of course, there are the substantial raises (nearly $60,000 in one case) that Pruitt bestowed upon his aides, defying White House bidding and bypassing standard procedure.
Oh, and don't forget about his unprecedented 24/7 security detail and the $43,000 soundproof phone booth that he installed in his office—just add it to the taxpayers' tab.
EPA officials who have questioned Pruitt about regulatory rollbacks, spending habits, or other ethics issues have been systematically demoted. The New York Times reported that at least five high ranking EPA officials were reassigned or placed on administrative leave without pay after raising red flags about Pruitt's behavior.
With all the scandalous headlines, Pruitt's announcement last week that the EPA was planning to roll back automobile standards for greenhouse gas emissions and fuel efficiency added insult to injury, especially considering that Pruitt's plan goes far beyond what even the automakers asked for, urging California to rollback its own standards (which it refuses to do), potentially sparking a legal battle with the state and splitting the U.S. into two distinct markets with different requirements for pollution and gas mileage.
Beyond the headlines, there are other indications that all is not quiet on the EPA home front. Pruitt's top policy advisor, former fossil fuel lobbyist Samantha Davis, recently resigned in what has been called a "five-alarm story." According to The Hill, the EPA "wanted her to stay for the year to put her time in but it's one drama after another. It's a shit show."
And while President Trump has expressed confidence in his EPA administrator, chief of staff John Kelly is reportedly recommending Pruitt's removal.
Pruitt's critics have been quite outspoken about what they think about the EPA chief. Former Maryland Governor Martin O'Malley said in no uncertain terms, "The oath Scott Pruitt took to be the Administrator of EPA was itself a lie. He is an unethical and unabashed ideologue who believes in doing away with Environmental Protection. As Attorney General of Oklahoma, he sued Maryland to try to stop us from cleaning up the waters of the Chesapeake Bay. Eventually, the Supreme Court threw out his claim. The best interests of America are not served by less Environmental Protection; they are served by less Scott Pruitt."
No doubt, ethics controversies will plague Pruitt for a while, and while his conservative allies affirm that he is one of Trump's most effective agents, lawmakers from both sides of the aisle are calling for his ouster.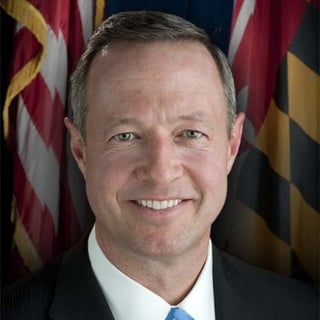 Free Webinar: On April 17, Governor Martin O'Malley will outline a plan to take the U.S. to 100% renewable energy by 2050, using a blend of advanced clean technologies, energy efficiency, and enhanced policy.
Furthermore, lawsuits against the EPA in response to its recent decisions, such as the one filed by fifteen attorneys general and the city of Chicago asserting that the EPA has "ignored its legal duty to control emissions of methane -- an extremely potent greenhouse gas -- from existing oil and gas operations," certainly aren't bolstering Pruitt's track record.
So, what's in store for the EPA? Will Pruitt get booted? Only time will tell, and the truth is that, even if Pruitt is fired, it's highly likely that another climate denier with ties to the fossil fuel industry will take his place.
It's possible that energy lobbyist and fossil fuel industry insider Andrew Wheeler will take over as acting administrator to carry out Trump's deregulation agenda—Wheeler is facing a confirmation vote for the position of EPA deputy administrator (the number two position at the agency) as soon as next week.
Wheeler has worked for decades for vocal anti-climate change lawmakers, including notorious skeptic Senator James Inhofe (author of The Greatest Hoax: How the Global Warming Conspiracy Threatens Your Future), and he was employed as a lobbyist for the nation's largest private coal company, Murray Energy.
Which begs the question—how can we possibly defend our environment against the very agency that is tasked to protect it? But, as Governor O'Malley reminds me, "In hindsight, this too will look like a brief period of our country's life. Just keep your eyes on the prize—a more life-giving future. And we will get there—after we get through this."
In the meantime, it's up to the rest of us to be the voice of reason, carry on with sanity, and not cave into the fear-based forces of darkness.
How do you think we can get the EPA to do its job and protect our environment? Write to me at sara.gutterman@greenbuildermedia.com.
Want to read more? Follow me on Twitter and Facebook. For more information about green building and sustainable living, visit Green Builder Media at www.greenbuildermedia.com, like us on Facebook, and follow us on Twitter for regular updates and breaking news.