Upscale condos and apartments have the potential to reduce their owners' overall resource consumption, but it's tough to make a green argument for them.
A NEW PROJECT UNDERWAY in my Portland, Maine, neighborhood has created a lot of discussion on the block. It's a 39-unit "upscale" rental property, five or six floors tall on an infill site.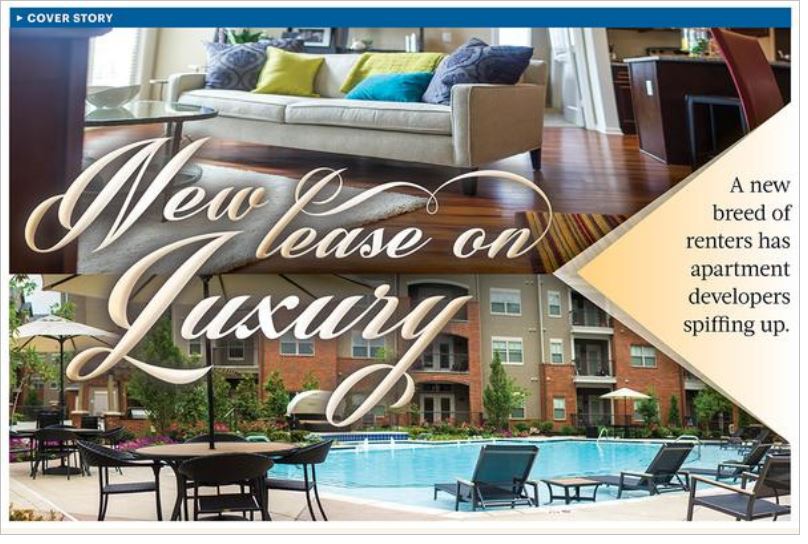 Tough Call Although developers like the higher margins associated with luxury rentals, their "green" credentials really depend on what happens to the owners' previous home.

The big question around the 'hood: will the new units result in gentrification that drives up rents and drives out of all of the interesting people? Or will they just add another flavor to the demographic mix?

The gentrification question is the one that tends to get the most attention, when luxury developers go to work. But what about energy efficiency and resource consumption? I've been giving this idea a lot of thought lately, while researching urban building science for the latest chapter of our Celestia Project.

Luxury apartments do have the potential to deliver a net win for the environment, but as I'll explain shortly, that potential is contingent on the buyers. Affluent, downsizing suburbanites, moving into the city, almost by default, consume less energy and less material goods than they did while living in their big homes in the 'burbs. They have less square footage to heat or cool, tend to drive less and create less waste.

"Demand for apartments remains highly concentrated in urban areas close to employment centers, public transportation and cultural outlets. Seven out of 10 apartment permits issued in 2011 were in the 50 largest metro areas. This trend is driving the apartment market in California, Florida, Georgia, Maryland, New Jersey, New York, Texas and Washington—states that accounted for more than half of all apartment construction dollars."

—-NMHC

But what's actually happening, from an ecological perspective? Let's take a well-to-do empty-nester couple, selling their 4,500-sq.-ft. home to live in an 1,800-sq.-ft. condo downtown. Chances are, they're not tearing down the old home and restoring the site to a pristine wetland. Instead, they're selling it to another affluent buyer, who is perhaps upsizing, and will continue to operate it, commute to work, mow the lawn, and so forth.

What resources are being conserved? None—unless the couple buying the house lived in even bigger, less efficient place before the move. At the same time, the downsizing couple will use new resources to construct their new nest in the city.

Let's say the new apartment is super energy efficient—net-zero or better. In order for the whole transaction to ever get out of the "red" ecologically, the apartment building would have to create more net energy (not just saving it) per unit than the old house and its new occupants are using. That's a very tough benchmark.

So can even the most eco-conscious luxury apartment ever be green? Perhaps. You could retrofit the old house into a net-zero-energy-plus structure before you sell it. But to actually get to net zero, with transportation and infrastructure costs rolled in, is a sky-high target—perhaps too high. The old house could be converted to a multifamily, as one of my neighbors astutely suggested. It might be easier, and ultimately better for the environment, to dismantle the old house and re-use the materials in the new apartment building. A radical idea, sure, but we think it's a trend you may actually see over the coming decades.

Building market-rate apartments and condos for people who don't own homes is a little easier to justify from a green standpoint. It still requires retrofitting the place they're moving out of and building the new place to strict standards, but the bar is lower. There's a better chance that the net result over the long term will be less use of resources, not more.

The market for rental living is big and growing. About 100 million Americans live in apartments now, in a total of about 37 million units. The National Multi Housing Council (NMHC) forecasts demand for about 7 million more apartments this decade.

Rentals represent a new business model (and opportunity) for green professionals. Rental properties keep on paying for themselves, long after the nail guns go silent. Building them right—with the big picture in mind—will decide whether they gradually reduce our strain on the world's resources, or simply add to our heavy footprint.