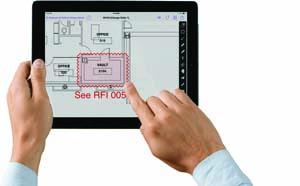 No Rolling Required. PlanGrid is a mobile blueprint app that allows construction team members to collaborate and update plan sets via iPad. The platform allows team members to update sheets, share mark-ups, file progress reports and upload photos in real time.
IN THE CURRENT MARKET, project schedules are being accelerated, and changes to design during work seem to be new industry standards. To keep up, the use of smartphones and tablets is critical in achieving communication efficiency and productivity within a team. From the one million apps currently available from the Apple Store, over 10,000 are aimed at construction industry professionals. Many of these are low cost or free.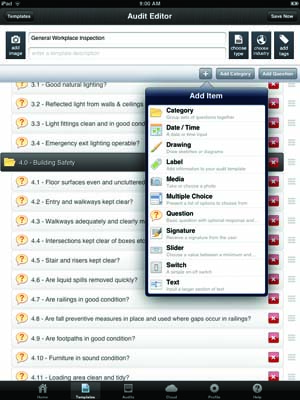 Safety Made Convenient. The iAuditor app from SafetyCulture provides access to a shared library of 30,000 safety inspection forms and allows the user to create, customize, store and email forms without the hassle of pen and paper.

Rob McKinney is safety director at J.M. Wilkerson Construction; he also runs the Construction App Guru blog (conappguru.wordpress.com), and is excited about the latest versions of several apps for residential builders, including PlanGrid for viewing and marking up drawings, FotoIN, which drastically reduces time spent taking and uploading photos (also Photo Pen for photo annotating by the makers of PlanGrid), iAuditor for safety and Raken for daily reports.

And with the widespread use of Building Information Modeling, or BIM (a 2013 survey by McGraw-Hill Construction showed a 71 percent BIM adoption rate in the U.S.), it might be of interest that Google is reportedly working on a smartphone and a tablet with 3D scanning capabilities that could be used on job sites.
---