Our climate is undeniably changing, and we've entered a new era of unpredictable and extreme weather. Here's a brief overview of what's happening now and what we can expect in the future.
You'd have to be living under a rock not to notice the acute fluctuations in the weather. Year after year, season after season, we're getting pummeled by increasingly brutal super storms, floods, droughts, wildfires, and tidal surges—all caused by the changing climate.
Carbon pollution and other greenhouse gases in our atmosphere have thrown our natural systems so far out of balance that our weather patterns are following suit, leading to an inevitable, and uncomfortable, trend of extremes—ranging from choking heatwaves to savage polar chills. Precipitation patterns are all over the map, and the relatively stable seasonal weather patterns that we used to expect have all but vanished.
2017 was the most expensive year on record for natural disasters: total damages in the U.S. rose to a staggering $306 billion. Unfortunately, we can expect for these catastrophic events to continue to grow in frequency and intensity, and for the corresponding costs to balloon.
Why? Physics.
As global temperatures rise, several phenomena occur simultaneously that propagate a vicious cycle that further alters our climate and weather. Like with everything in nature, the cycle is complex with many contributing factors, but here are a few of the main perpetrators:
The air is heating up. Warmer air holds more water, and this increased water vapor concentration turns into heavy precipitation in some geographic areas, causing more frequent and violent storms. At the same time, in other areas, the increased evaporation of moisture in the soil leads to drought. Dry land that has been parched by drought becomes prone to wildfires, which, in turn, release more carbon into the atmosphere.
The ocean surface is getting warmer. For every degree the ocean surface temperature rises, hurricanes are intensified by "roughly a 10-mile-per-hour increase in sustained peak winds", according to distinguished climate scientist Dr. Michael Mann.
Sea levels are rising. Warmer temperatures are melting polar ice, causing sea levels to rise. Rising sea levels trigger abnormal tidal surges, which carry water further inland (especially during storms), leading to exacerbated flooding.
Extremes are becoming, well, more extreme. What we used to consider normal boundaries of hot and cold temperatures are being redefined. Nearly 30% of the world's population is already exposed to deadly heat (expected to grow to somewhere between 50-75% by 2100, depending on how aggressive we are about climate action.) And, warmer air in the Arctic is changing the jet stream, forcing bone-chilling polar-vortex air further south than ever before.
Snow is melting prematurely. On average, snowpack across the U.S. is melting 1-4 weeks earlier than just 50 years ago. Forests are considered to be prone to wildfire just 4 weeks after the snow melts, which means that fire seasons are becoming longer.
Insects are thriving. Instead of dying during cold spells in the winter, a bevy of destructive insects are now able to survive, reproduce, and wreak havoc on ecosystems, resulting in compromised forests throughout North America and around the world. Our planet's forests serve as a carbon sink, extracting carbon from the atmosphere, so when they die, not only do they become tinderboxes, we also lose an essential climate stabilization resource.
Having fun yet?
Yes, the climate (which represents the average of weather patterns over a long period of time) is changing, and we can expect that the weather (which represents short-term atmospheric conditions like temperature, humidity, and precipitation) will continue to fluctuate in ever-growing extremes.
Even if we were to stop emitting carbon and other greenhouse gasses into the air today, the existing pollution will remain in the atmosphere for hundreds of years, causing problems for generations to come.
With that said, hope is not lost. There are low-hanging, no-brainer solutions that can actually reverse global warming, as outlined in Paul Hawken's Project Drawdown (seriously—don't miss this one!)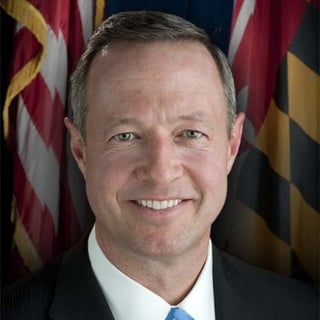 Free Webinar: On April 17, Governor Martin O'Malley outlined a plan to take the U.S. to 100% renewable energy by 2050, using a blend of advanced clean technologies, energy efficiency, and enhanced policy.
We have the roadmap:
Switching to 100% renewable energy—quickly: Germany and Denmark are paving the way and creating a template for other countries to follow.
Converting destructive big-ag practices to environmentally regenerative food production strategies: believe it or not, 70% of the world's food is produced by "small-holders" rather than big ag, so this one isn't as farfetched as it may initially seem.
Transitioning to electric vehicles: Paris, Mexico City, Madrid, and Athens have already committed to phase out sales and production of diesel vehicles by 2025, and California just introduced bill AB 1745, or the Clean Cars 2040 Act, which would ban sales of new internal combustion passenger vehicles in the state by 2040. Automotive manufacturers are listening—there will be more than 100 electric vehicle models available within five years from the big automakers.
Eliminating food waste and eating a plant-rich diet.
Phasing out toxic chemicals, refrigerants, fertilizers, and pesticides.
Managing land and forests more appropriately.
Implementing enabling technologies and blockchain to make our cities, communities, and homes smarter and more efficient.
Ridding our seas of plastic gyres, which are now larger than the state of Texas.
We know how to do it. We have the ability. Now all we need is the effort.
Fortunately, the $1.3 trillion spending bill passed by Congress and reluctantly signed by President Trump last week included some unexpected increases in funding for climate research, disaster mitigation, ocean services, energy efficiency, and renewable energy. The Pre-Disaster Mitigation Fund and Title 17 Innovative Clean Energy Projects Loan Program came out like bandits, with a respective 149% and 229% increase in funding from 2017 levels.
As NY Times journalist Brad Plumber points out, "Climate policy experts would note that cutting greenhouse gas emissions will require a lot more than a few billion dollars in research. But as industries like wind and solar have expanded, they've acquired significant political clout." We can only hope that this growing political influence will drive urgent climate action—before we fall too far down the rabbit hole.
Look for more information from Green Builder Media throughout the course of 2018 about how we can align our lifestyles with our environmental realities.
And in the meantime, I encourage you to learn everything you can about Resilient Building to make sure our homes and communities are protected from extreme weather. To that end, be sure to check out our upcoming Resilient Building webinar with Green Builder Media's editor in chief Matt Power on Thursday, April 5, at 2:00 ET. Click here to register.
How do you think we can best prepare for the changes our climate is undergoing and what do you think we can expect? Write to me at sara.gutterman@greenbuildermedia.com.
Want to read more? Follow me on Twitter and Facebook. For more information about green building and sustainable living, visit Green Builder Media at www.greenbuildermedia.com, like us on Facebook, and follow us on Twitter for regular updates and breaking news.