The 2021 Smart Home: Green and Healthy at CEDIA Expo
The annual trade show for the connected home, running September 1-3 in Indianapolis, will feature a broad range of products that show how wellness and sustainability are intertwined.
It's a truism that's gaining traction: "wellness" and sustainability are inextricably linked – especially in the places where we live and work. The increasing interest in both is on full display at this year's CEDIA Expo, the annual gathering of residential technology integrators, manufacturers of the devices and systems they install, and the design/build community. As the pandemic blurred the lines between home, work, and educational spaces, creating a healthy living environment that's gentle to the planet came into even sharper focus.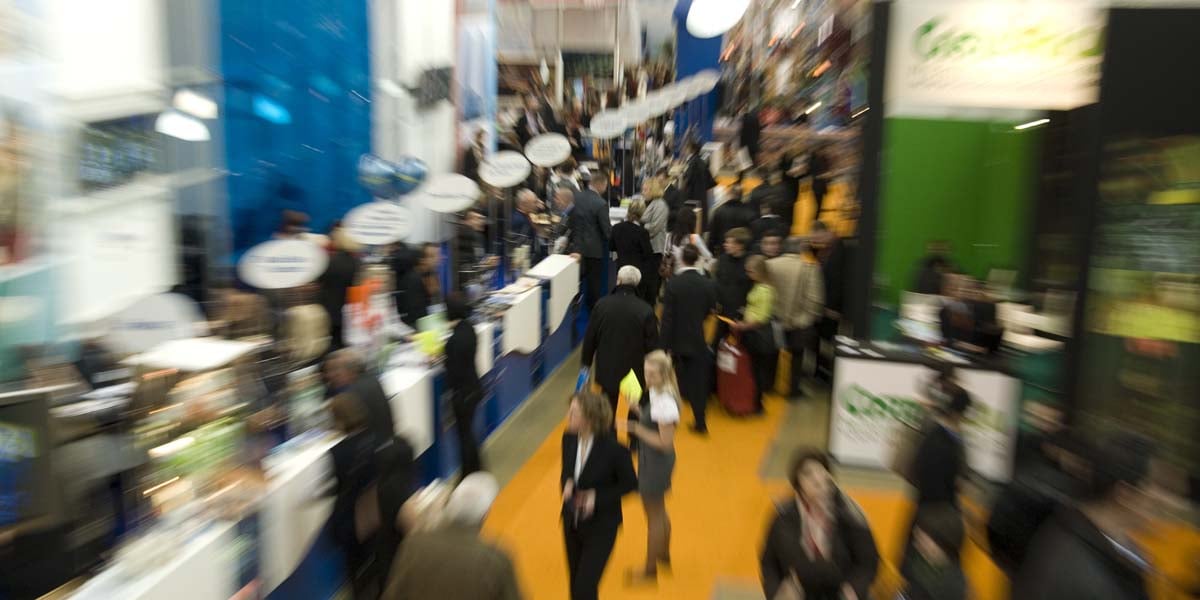 The convergence of health and ecology can happen right in the infrastructure of the home: Take, for example, the "Square D Energy Center" electrical panel that Schneider Electric is bringing to Expo – while it's perhaps not the sexiest product on the show floor, it's feature heavy, with whole-home surge protection, backup power, a solar inverter and connectivity for an electric vehicle.
This "one-box" solution also gives a homeowner smartphone reports on just how much juice every appliance is pulling. Power management and backup systems are segments that are prime for growth, as interest in everything from EVs to solar to microgrids accelerates. In fact, exhibitors like Rosewater Energy have put a topline issue on the front page of their website, stating plainly that, "Municipal Power is Not Getting Better."
Green Machine Learning
Automated control of the temperature of the home–and the ability for machine learning to cut unnecessary consumption–underwent nothing short of a revolution when the Nest thermostat was rolled out a decade ago.
After Google bought the brand, the Nest line of products began reaching far beyond heating and air, but a broad array of competitors are offering all manner of HVAC interfaces, including offerings from Airzone – whose products work and play well with the KNX protocol. (KNX is an automation standard that's been big in Europe and is just starting to gain popularity in the U.S. – and they tout their own "smart means sustainable" message, too.) Network Thermostat also has a booth, with an impressive array of connectivity options, as the name implies.
There's another aspect of heating and cooling that fits into home automation: shading. Lutron's been at this for decades, and there'll be a variety of blinds and controls at Expo, all of which can be programmed to block or allow natural light. Hunter Douglas has gotten into the mix as well, touting their own shades that can be controlled via a variety of voice platforms or an automated solution they call "PowerView."
The aforementioned Lutron's really best known for its lighting products (the company literally invented the dimmer switch), and its Ketra system has become popular with custom technology integrators. The bulbs match natural "human-centric" rhythms – since most of the modern world spends 90% of their time indoors, light that mimics what the sun might do in terms of color temperature (from "warm" reds to "cool" blues) and rendering (providing 100 percent of available hues just as the sun would at midday) has proven beneficial to humans.
Other lighting players joining Lutron at Expo include Colorbeam and its range of "tunable" lighting, Orro (with its elegant touchpad interfaces – forget the phone app) and dmf's modular downlights that seem to turn up in quite a few luxury homes. Of course, the bulk of these solutions use low-voltage technology, so massive spaces can be illuminated for a fraction of the cost of incandescent bulbs, and their longevity means far fewer spent luminaires are ending up in landfills. The technology inside these devices has also nearly eliminated any annoying flicker when the lights are dimmed.
The Next Splash
Products that control and monitor water are fairly recent additions to the show floor – CEDIA Expo, after all, started as primarily a show about audio-visual solutions in 1989. But a demand for intelligent leak protection brought new companies to Expo over the last several years, and there are a lot of benefits to these devices. Claims for water damage from plumbing issues – not floods – outnumber all other insurance payouts, and the best way to prevent mold from developing in a home is to stop a leak immediately.
The Phyn Smart Water Assistant from Linksys is an example of some advanced math at work here–like a connected thermostat, it learns–in this case, how a home's faucets behave. That info is fed into an algorithm that detects when water pressure changes are off-target, allowing for many fewer "false positives" that had been the bane of this technology early on. The product's also able to alert the user that a freezeup is imminent, and gives the homeowner updates on water consumption.
Kohler will be at the show with their connected plumbing, too. The company is investing quite a bit in devices such as faucets that can deliver an exact amount of water with a single voice command, and showers that focus on comfort–say the word, and the water temp, lighting, and even music you prefer is served up while you get clean.
Water and air quality are also top of mind of late – as Anthony Antolino, chief commercial and marketing officer for Delos (the organization behind the WELL building standard) notes, "We've all become kind of quasi-experts in the past 16 months around the importance of indoor air quality." (Antolini will be hosting a panel discussion on the CEDIA Expo Smart Stage on wrapping all of this tech into saleable packages, titled "A Wellness-based Business: How to frame it, sell it and live it.")
"Living in Place" continues to be a hot topic as well ("Aging in Place" has been deemed by the marketing experts to be less than ideal). Caregiver Smart Solutions offers a range of sensors that can remotely detect activity and motion and alert someone if a loved one's fallen and can't call for assistance. Autoslide is exhibiting at this year's Expo with a line of doors that open when a person – or pet – approaches (yep, think "Star Trek"). Beyond mere convenience, it's a terrific help with access assistance for those with special needs.