Teen-Built, 128-Square-Foot Tiny Maison Visits White House Maker Faire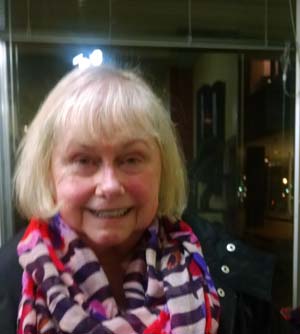 Christina B. Farnsworth, Guest Columnist
1 min read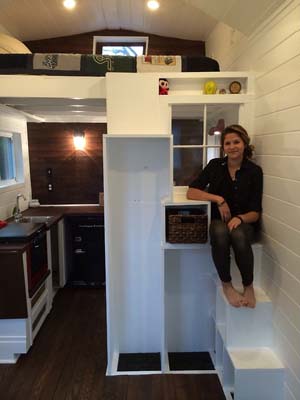 Featured at the first-ever White House Maker Faire is a really tiny house with a sad and happy story was tucked under the White House portico.
The White House said of Petite Maison "Driven by Father's Memory, Girl Turns Homework into a Home that Works—as part of a homework assignment..."
Sicily Kolbeck of Marietta, Ga., was 12-years-old and a student at HoneyFern school, when she started building her really tiny maison, as she calls it. She started building it with her father Dane Kolbeck in 2012. Her mother Suzanna Kolbeck was the project manager.
Not surprisingly, Sicily had no building experience. Unfortunately, her father died in a car accident early in 2013, before their project was finished.
With the help of the local community, Sicily kept building and blogging about the process. Tiny Maison was finished in April 2014 and cost less than $10,000. The little blue house is an efficient,128-square-foot portable dwelling. complete with a kitchen, bathroom, bedroom and an amazing amount of storage.
Suzanna Kolbeck, blogged about the experience, "So La Petite Maison went to the White House. THE White House. You know, where the president lives.
We just got back from a whirlwind four days in DC, then Delaware. I am having a hard time processing in my head that the little blue house was parked under the east portico of the big White House. From the number of visitors, I would guess that many other people were having a hard time also."
After its stop at the White House Maker Faire, went to live in Delaware.
---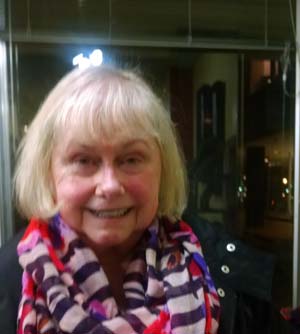 An award-winning journalist with more than 20 years experience covering the shelter industry, Christina resides in Tucson and is long-established active member of the National Association of Real Estate Editors.