Sustaining a Triple Bottom Line
Companies that integrate economics with environmental and social concerns also tend to outperform their less-savvy competitors.
It's not for nothing that Amazon bet big on acquiring Whole Foods last month. Sure, the food giant was floundering a bit, as other retailers adopted the same "crunchy" product offerings at lower prices. But in the upscale mental and physical space, Whole Foods still had a towering presence. In other words, Amazon bought more than just a grocery chain. They bought access to a certain kind of buyer, via a company with its "triple bottom line" already established. Amazon paid $13.4 billion.
According to Environmental Leader, "Companies that focus on the so-called triple bottom line— economics, environment and social—are the ones that consistently do well by all standards. Those using such guideposts are outperforming other broader indices, and they are also demonstrating that they are living their missions and ingraining their brands among their customers."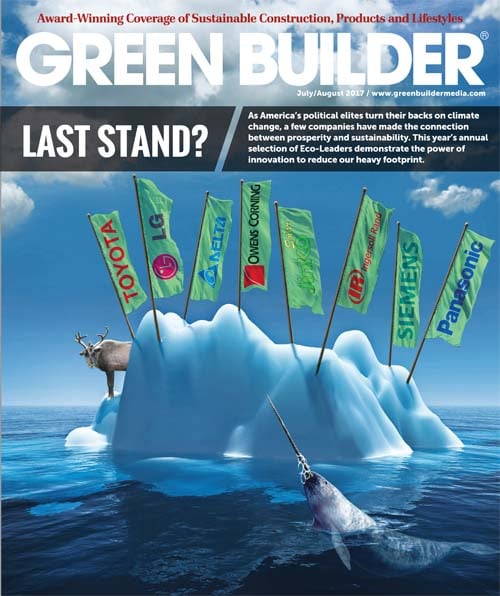 EL goes on to note that even the largest companies, which have traditionally focused on making shareholders happy, have evolved into much more complex organizations. Simple bottom line decisions are not good enough for many shareholders, and they're leveraging CEOs to act more responsibly.
Fortunately, research shows that "doing good" usually leads to "doing well." EL notes that "A preponderance of the studies performed show a positive correlation between sustainability efforts and shareholder value. "A study by the nonprofit CDP in 2014, for example, found that S&P 500 companies with a clear strategy for addressing climate change earned an 18 percent higher return on investment than companies that did not.
But the numbers in 2017 may be even better: Fast Company reports that 93 percent of CEOs globally now think sustainability is important. The publication notes that a study by the International Finance Corporation revealed that the Dow Jones Sustainability Index "performed an average of 36.1 percent better than the traditional Dow Jones Index over a period of five years."
The forces driving corporate change are coming from a new generation with new attitudes. Even traditional investment firms such as Goldman Sachs are embracing greener, more socially conscious benchmarks. Why? According to Fast Company, "research at both the corporate and university levels suggests that this next generation of employees and consumers have specific needs at work that are dramatically different from previous generations. High among these is a desire to align personal and corporate values."
There is, of course, a bigger discussion that needs to happen, about whether mega-corporations can ever achieve the necessary level sustainability. Companies such as Amazon, with their huge shipping footprint, will need to show dramatic changes before they can claim triple bottom line benefits.
Some building companies—notably the Eco-Leaders featured in our annual congratulatory issue, have already made huge leaps forward toward this trifecta of values and profitability. They're demonstrating that taking a leadership position on climate change, for example, can also drive their brand clout and sales. Other less savvy companies should take note. The future is sustainable. Ignore it and you'll not only lose customers, you'll leave money on the table.