Volvo's bold announcement to end the production of new vehicle models with combustion engines by 2019 is yet another example of companies pushing a solid sustainability agenda, outpacing flaccid national policy and lagging regulation by responding to consumer demand with innovative, clean solutions.
Yesterday, Volvo Cars shocked the world by announcing the complete phase out of combustion engines, stating that all new vehicle models will have electric or hybrid motors by 2019, and all existing models powered solely by gasoline or diesel will be phased out by 2024.
While visionary companies like Tesla and Workhorse have already bet the house on electric vehicles, Volvo is the first traditional manufacturer in the automotive sector to electrify its entire portfolio, wagering that the electric vehicle market will grow quickly as battery technology advances, demand increases, prices decrease, and public charging stations become commonplace.
Volvo sees the writing on the wall, claiming that their commitment to electrification forebodes the end of an era for gas-guzzlers. "This is a clear commitment towards reducing our carbon footprint as well as contributing to better air quality in our cities," stated Volvo Car Group President & CEO Håkan Samuelsson. The company's goal is to bring 1 million twin engine or all electric cars to market by 2025.
The decision was likely propelled by two major factors. First, diesel vehicles, relied on by many European automotive companies to meet fuel economy targets, have fallen out of favor after the emissions scandal of 2015, which revealed that that certain manufacturers, namely Volkswagen, were cheating on emissions tests and misreporting the levels of pollution that their diesel vehicles released.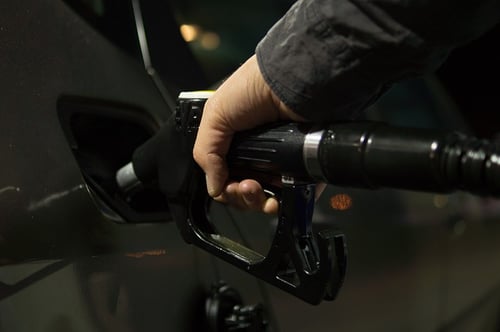 And second, Volvo is owned by Chinese battery manufacturer Geely Automotive Holdings of China, producer of battery-powered vehicles for the Chinese market (which, incidentally, is currently the largest market for electric vehicles, due in part to the Chinese government's commitment to reduce pollution from combustion engines and improve the horrific air quality in its overcrowded urban areas,) so a push towards electrification benefits Volvo's parent company.
Volvo's transition is just one in a series of commitments that companies across the globe have recently made to show climate leadership and set a rigorous sustainability agenda, despite infighting in Washington, flaccid national policy, and lagging regulations (check out the extensive list of companies, including Green Builder Media, that have committed to support climate action to meet the Paris Agreement on the We Are Still In website.)
In the automotive market, Tesla is leading the charge with the rollout of its Model 3 (priced at $35,000, the Model 3 is the company's attempt at making electric vehicles affordable to the masses), as well as substantial investments in battery "gigafactories" located in Nevada and New York. Daimler, maker of Mercedes-Benz, recently vowed to invest $735 million in a new battery factory in Beijing, China.
In the IT sector, tech behemoths Google, Facebook, and Apple have all committed to source their power 100% from renewables in a very aggressive timeframe, and they are now encouraging suppliers to convert to renewables.
In the building sector, advancements in building envelope systems, smart home technology, intelligent water systems, and indoor air quality products are bringing our built environment closer to net zero (relative to energy, water, waste, and negative health effects) every day (be sure to check out Green Builder Media's Hot 50 and Eco-Leaders microsites for information about great green companies confronting environmental challenges with innovative solutions!)
Companies from Ingersoll Rand to Lapolla are bearing the torch when it comes to phasing out harmful refrigerant and chemical product inputs ahead of regulation, showcasing that sustainability and profitability can be inclusive, rather than exclusive.
Perhaps the most encouraging part is that these companies aren't just acting out of altruism—despite the vision and environmental commitment many of their leaders may have. Rather, they're responding to a shifting socio-economic zeitgeist.
Consumers in the U.S. are more tuned into climate change than ever before—according to Google Trends, search volume for the phrase "climate change" tripled after President Trump's decision to depart from the Paris Accord in comparison to the previous five years, and roughly 70% of Americans support climate action.
The numbers indicate that sustainability is already in the impartial hands of the market, despite the Administration's aversion to the topic and other potential obstacles like the Suniva trade case that could pummel the U.S. solar industry.
It's up to us, as professionals and consumers, to continue to use our influence and our purchasing power, to facilitate the growing momentum towards a sustainable economy.
What corporate sustainability innovations do you think are worth talking about? Write to me at sara.gutterman@greenbuildermedia.com.
Want to read more? Follow me on Twitter and Facebook. For more information about green building and sustainable living, visit Green Builder Media at www.greenbuildermedia.com, like us on Facebook, and follow us on Twitter for regular updates and breaking news.