Results show a savvy understanding about the "big ticket" energy users in the home.
RUMORS THAT THE PUBLIC DOESN'T UNDERSTAND GREEN are greatly exaggerated. That's the takeaway from a new National Association of Realtors nationwide survey of homeowner attitudes.The survey was sent to 72,000 home buyers who purchased a home between July 2013 and June 2014, with a 9.2% response rate. Of course,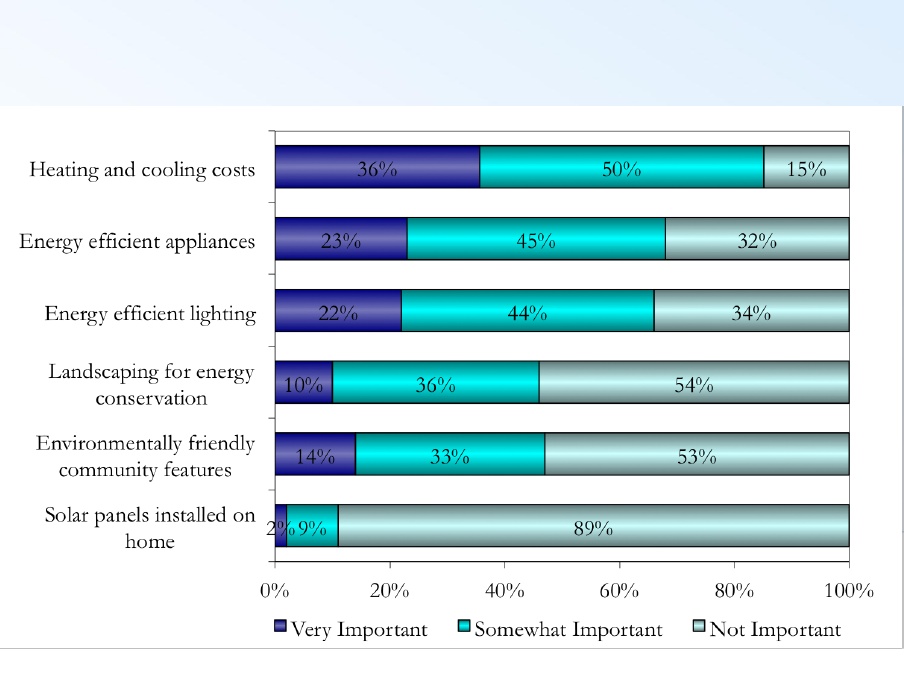 View the Full NAR research presentation HERE.