Survey: Most Consumers Care About Indoor Air Quality, But Not About VOCs

Matt Power, Editor-In-Chief
1 min read
Latest national survey by the Shelton Group finds a major knowledge gap in how the public perceives threats to indoor air quality.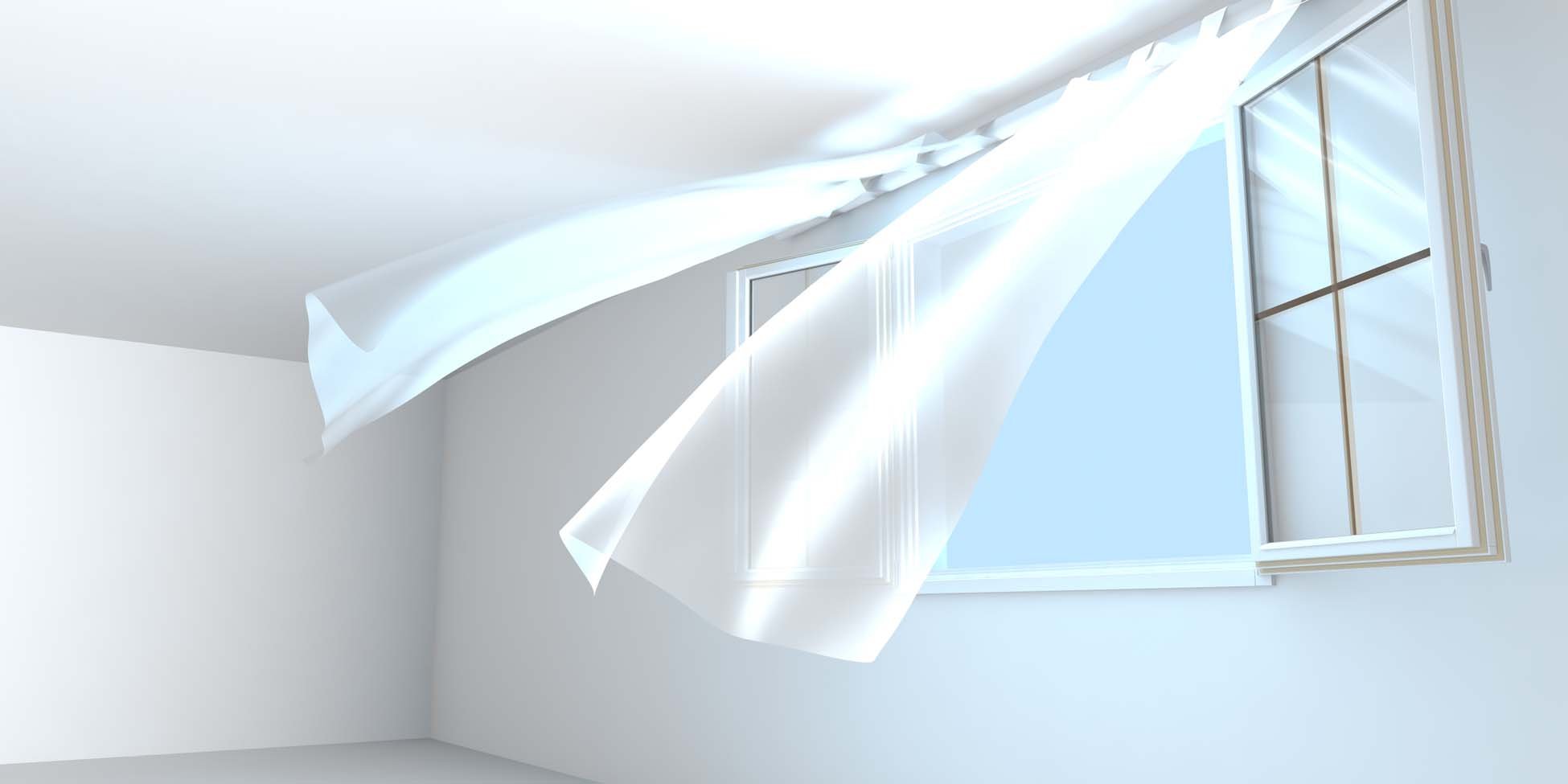 First, the bad news. The majority of Americans have no idea what a VOC is, and in fact they think it might be a bad idea to try to get rid of VOCs in paint.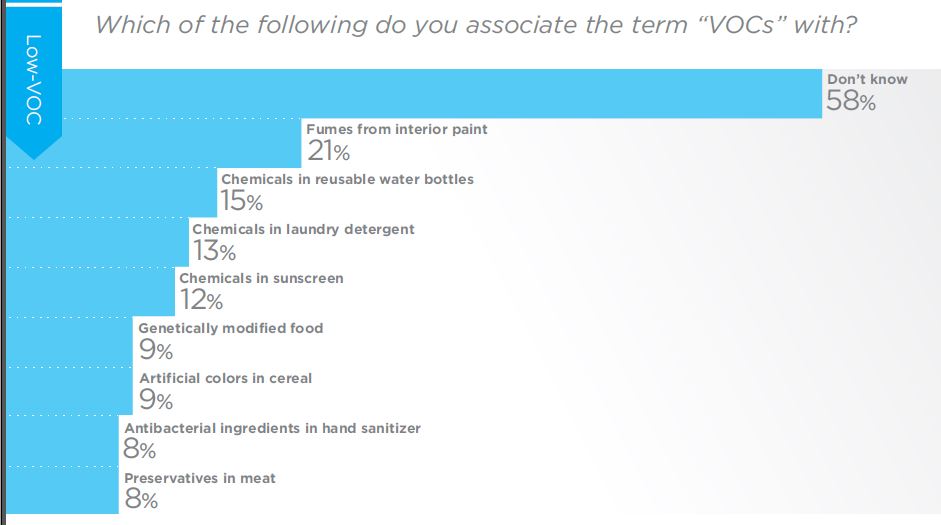 VOC Vagueness. As the chart above shows, "Only 21% of respondents could correctly associate VOCs with fumes from interior paint, and only 13% selected another correct answer, laundry detergent. A strong majority (58%) admitted they had no idea what the right answer was."
On the other hand, most people do care about the quality of air in their living space. So it's not a question of callousness about air pollutants. It's a shocking lack of awareness about what actually constitutes healthy air.

Air Purifiers Trump Behavior Change
Another important nugget from the survey: People are generally more willing to pay for devices that will mitigate problems: air purifiers, fans and filters, than they are to ADJUST BEHAVIOR to remove the pollutant at its root source.
That's good news for the makers of such equipment, a bit dispiriting for companies that are trying to do the right thing and make low-VOC and formaldehyde-free products.
The Issue is Health, Not Air
There is hope for those hoping to bring the public up to speed on the building science of IAQ. The survey found that the single most important motivator for people to make green purchases is health. That's not surprising, but reinforces what most of us in the green business have known anecdotally for some time.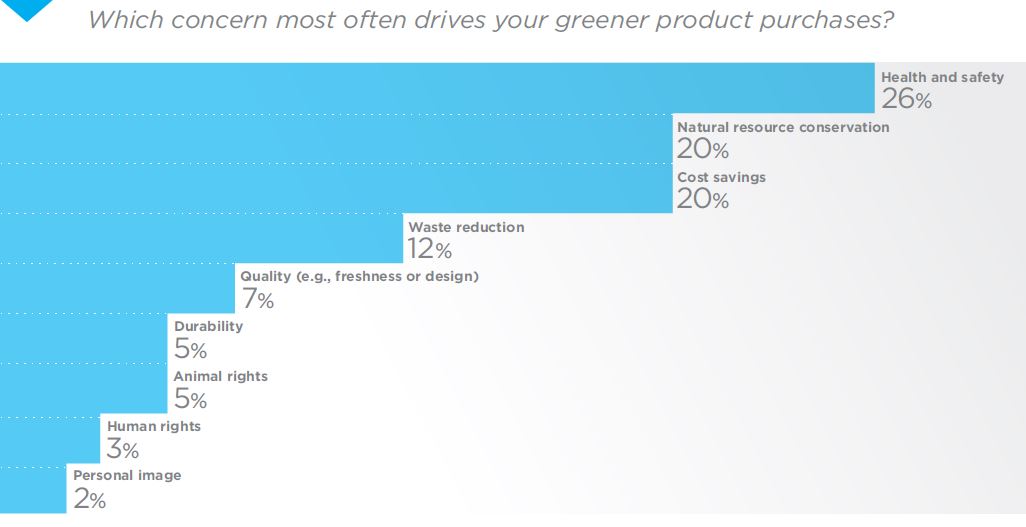 Our view at Green Builder is that even if consumers seem to have their heads buried in the sand, code officials do not. Within a short few years, products that emit harmful gases and particles are likely to be mandated out of the home environment.
---

Veteran journalist Matt Power has reported on innovation and sustainability in housing for nearly three decades. An award-winning writer, editor, and filmmaker, he has a long history of asking hard questions and adding depth and context as he unfolds complex issues.