Survey: Americans—Especially Women—are Baffled by Terms Such as Low-VOC, Recyclable and Net Zero

Matt Power, Editor-In-Chief
2 min read
The survey finds that most people don't understand terms such as "low-VOC" and "net-zero." And when they do, they'd rather buy something to fix it than address the root problem.
If you find yourself sighing heavily as you read the latest survey from the Shelton Group, you're not alone. Among the real "zingers" in this report, which gathered respondents from 2,000 U.S. citizens online, were the observation that more than half of people (54%) consider the term "low-VOC" to have negative implications.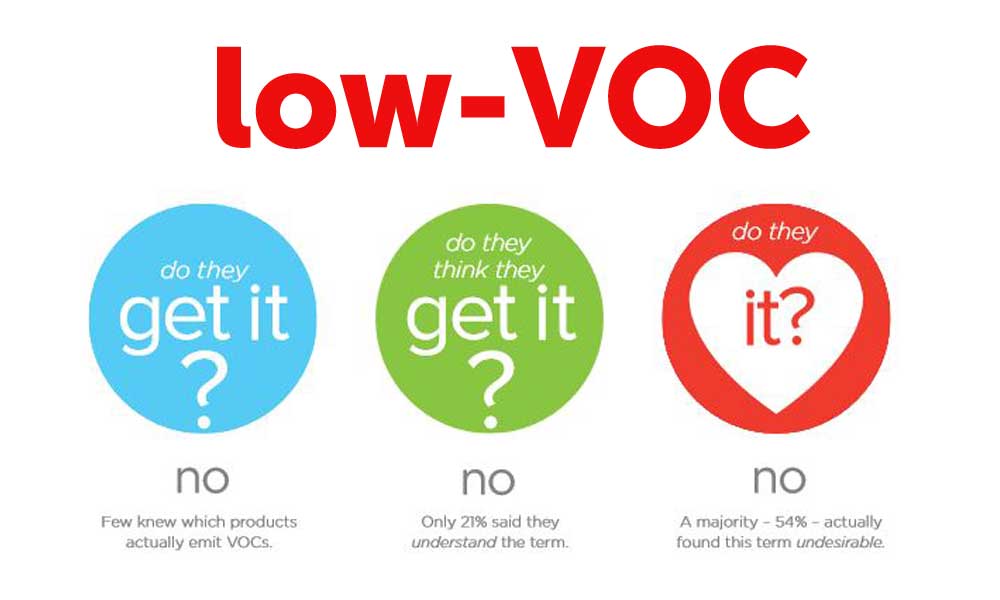 Other terms also leave consumers cold, or simply confused. Most tend to get a lot of warm, fuzzy feelings about the word recycling, with a 78% approval. But a closer look finds that they're utterly baffled by the details. They can't tell you anything about how much recycled content is in a product, whether it deserves to be called "green," or even define the difference between "compostable" and "recyclable."
As the report notes:
Consumers get the concept of recycling tangled up with compostables, biodegradables and renewables. They really don't know which end is up, so many wind up assuming lots of things are true: if you can recycle something, you should be able to compost it, and it will break down if youput it in a landfill, and it's good for the environment on the whole. Talk about expectations that are hard.
Gender Gap
Another surprise was that women, across the board, were more clueless than men about what various environmental terms mean. For example, only 16% of women consider "low-VOC" desirable, compared with 28% of men, and 60% of women actually found the term undesirable!
This lack of understanding by the fairer sex seems counterintuitive, given the demographics of the DIY market over recent years. I know from years dealing with builders that it's most often the woman making the call on product selections in new homes and remodel jobs. If women don't know what "low-VOC" means and can't distinguish between recycled and recyclable, how can they possibly make choices that will improve a home's durability, energy saving, resource consumption or indoor air quality?
Bridges Needed

Is there an upside to all this ignorance about environmental terms? Yes, argues the Shelton Group: People do care about the issues that the terms describe. They just don't associate them with their areas of concern. For example, homeowners care a lot about indoor air quality, but don't connect low-VOC products with that concern. Manufacturers need to try new approaches that will create that connection in the minds of consumers.
For popular terms such as recyclable ande renewable, what's needed is clarity. If manufacturers and builders can separate these terms in the minds of consumers, they'll actually have an easy "upsell" for greener products.
---

Veteran journalist Matt Power has reported on innovation and sustainability in housing for nearly three decades. An award-winning writer, editor, and filmmaker, he has a long history of asking hard questions and adding depth and context as he unfolds complex issues.