Subtle Masterpiece

Cati O'Keefe
1 min read
2013 Green Home of the Year Awards Grand Overall Winner
This home's smart, low-tech approach to efficiency took home the gold.
SIMPLICITY WON OVER the judges to make Dreamtime Farm, Santa Ynez, Calif., this year's Grand Overall Green Home of the Year Award Winner. Architect and judge Hank Krzysik called the home "simple, clean, energy-efficient." Builder and judge Michael Ginsburg said the home was "simple, straightforward and understandable." Judge and energy expert Robert Bulechek lauded its features: "net-zero, graywater with solar hydronic."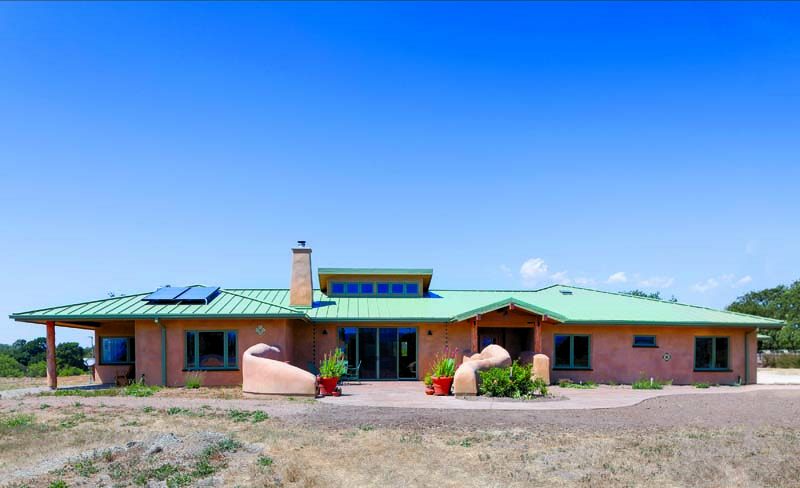 Paul Poirier + Associates designed the 2,500 square-foot net-zero home. That figure includes all livable space. When the thick walls are included, the home's footprint is 3,100 square feet. "Straw-bale is the key to the thick-walled comfortable feel, but is used sparingly," says Santa Barbara, Caliif., architect Paul Poirier. Many, but not all of the walls, are 24-inch-thick rice-straw bales.
"Rice straw has a high silica content, which makes it resistant to rot and termites," says builder Paul Rose of Semmes & Co. Builders. His company uses a high-lime content plaster to seal the straw-bale walls, because the plaster "Breathes," allowing moisture to escape from inside of the walls—and keeping water from seeping through on the outside. "Also, seismic studies have proven that straw-bale construction performs very well in earthquakes," Rose notes.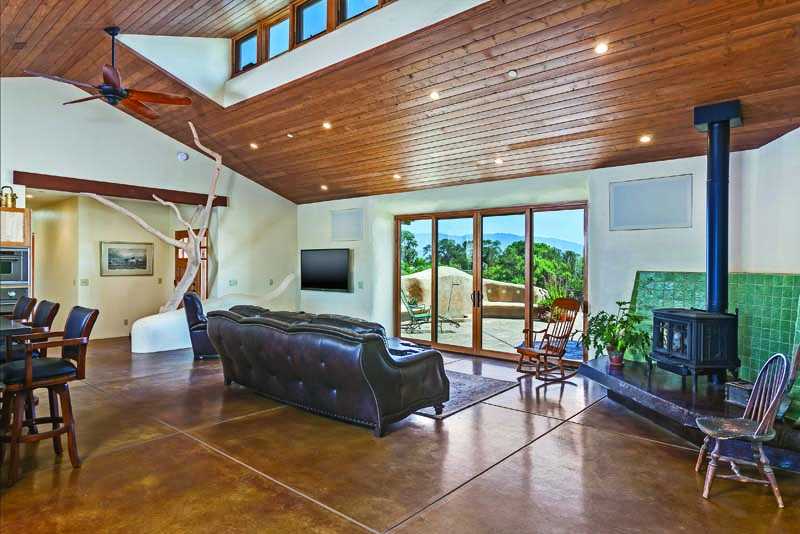 Passive solar design with deep overhanging eaves helps the Santa Ynez home stay cool during summers that often exceed 90 degrees. In the winter, when the sun is low, large, south-facing windows capture sunlight, which is stored in the colored concrete floors. Operable clerestory windows open the home for ventilation on temperate days and nights. If it does get really cold, a solar hydronic radiant-floor heating system kicks in. The solar hot water system powers the hydronic radiant in-floor heating, backed up by a high-efficiency boiler. Semmes & Co. Builders, founded in 1978 by Turko Semmes, has always focused on building passive solar homes.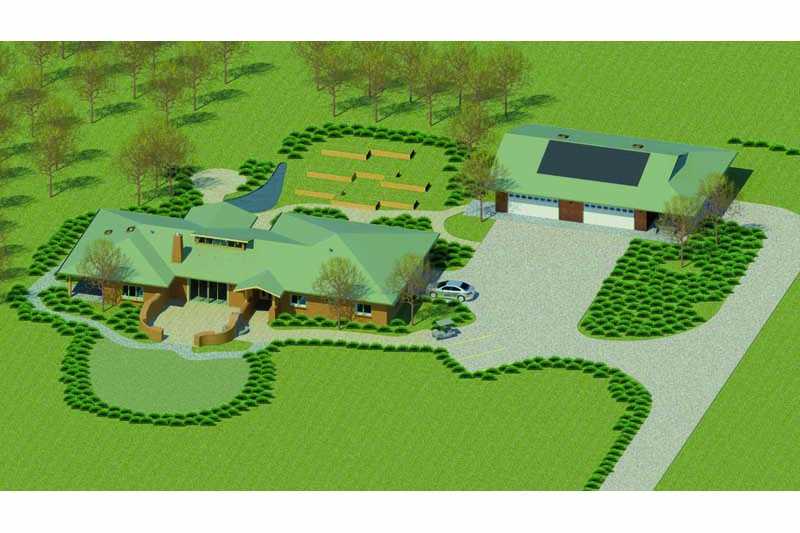 ---

Cati O'Keefe is the editorial director of Green Builder Media. She has 25 years of experience reporting and writing on all aspects of residential housing, building and energy codes, green building, and sustainability.