The Urban Land Institute's latest research finds that small studio rentals(under 500 sq. ft.) are the most "rentable" properties on the market, especially in the Northeast.
The study, titled "The Macro View on Micro Units," smashed many stereotypes about American shelter preferences. While the NAHB likes to cite the American preference for single-family homes over 2,000 sq. ft., they tend to ignore what has become a major trend: In-migration to compact, urban living.
And those who are making a fresh start in cities apparently want small, single-friendly apartments. Inf fact, the smaller the better. Apartments in the 600 to 800 sq. ft range still rent well, as do slightly larger units, but not as well as studios.
So what's going on?
According to the researchers, about 90-95% of the small units are located in dense city centers, and are being snatched up by young, single people (skewed male), as a desiriable "starter" space for a couple of years.
Still unclear is whether this performance is driven by the relatively limited supply of these smaller units on the market, or whether a sizable, and perhaps untapped, segment of renters is willing to make the tradeoff and pay considerably more per square foot rent in exchange for highly desirable locations, better community amenities, the ability to forgo a roommate—or perhaps some combination of these factors.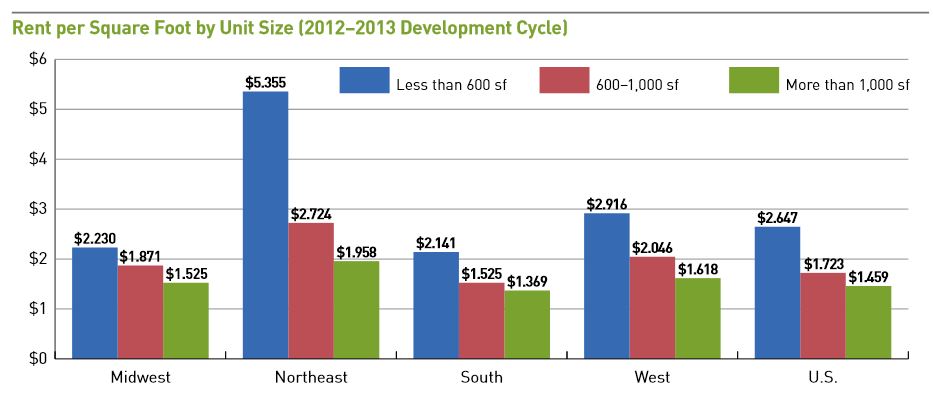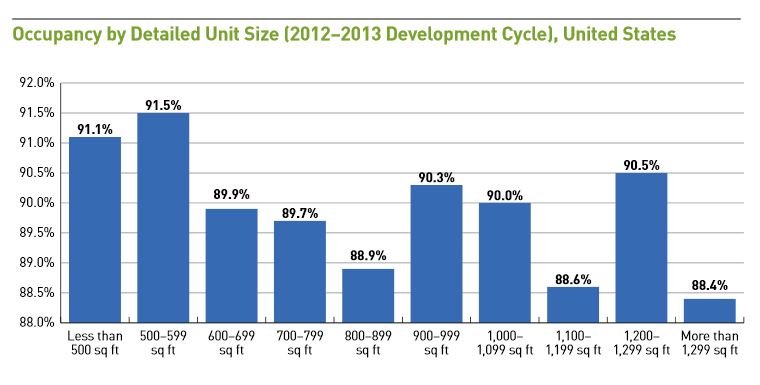 FULL ARTICLE HERE (PDF)