Special Codes Edition: Action Alerts
Mike Collignon
3 min read
Get involved! Check out these four Action Alerts and make a difference for the environment
1. RESNET – RESNET has one addendum currently out for review:
Addendum 58f seeks to clarify the status of Pre-Drywall Field QA reviews in total required Field QA reviews. This amendment seeks to recognize equal value in both pre-drywall field QA reviews and final field QA reviews and eliminates the current percentage-based limits that cause confusion.
The intent is to allow Providers and QADs to emphasize QA at whatever construction stage it is needed, and exercise good judgment to ensure their QA activities represent a good cross-section of the HERS Rater's or RFI's body of work. This general principle is already in practice regarding housing type.
The current expectation is that field QA reviews are representative of the building types and complexity from an individual's body of work.
Draft PDS-02 of proposed Addendum 58f: Pre-Drywall Inspections QA is out for public review and comment. To review the seven-page proposed addendum, please click here to download the Word document. To review the comment filed to date, you can click here to view it. Finally, to file a public comment, please click here. The deadline to submit comments is July 13, 2021.
2. ASHRAE – ASHRAE has one standard currently out for review:
Standard 62.2-2019, Ventilation and Acceptable Indoor Air Quality in Residential Buildings (First Public Review Draft) – Proposed Addendum g deletes the reference to ASHRAE Guideline 24-2015, Ventilation and Indoor Air Quality in Low-Rise Residential Buildings, from Standard 62.2. Guideline 24-2015 was withdrawn by ASHRAE in October 2020.
The one-page addendum is out for public review. The deadline for comments is July 18, 2021.
3. Arizona
In early May, the Arizona Corporation Commission (ACC) unsuccessfully tried to pass Clean Energy Rules. Those rules would have required the state power grid to be carbon-free by 2050, and would have also increased the energy efficiency resource standard (EERS) to 35 percent by 2035.
With the amount of sunshine Arizona gets annually, one would think this wouldn't be too difficult to accomplish. However, the ACC got caught up in semantics and could not come to an agreement on the best path forward. A vote along partisan lines halted the Clean Energy Rules… or so it seemed.
In late May, the ACC reconvened and found a compromise position. The amended Clean Energy Rules would mandate a carbon free grid by 2070 and 50 percent carbon emission reductions by 2032.
The new rules will be sent back through a formal rulemaking process starting with an opportunity to submit written comments beginning July 9 through August 20, 2021. Public comment sessions will also be held at 10:00 am MT on August 16 and 19, 2021. Details on how to submit comments or attend public comment sessions are not available as of press time.
4. U.S. Congress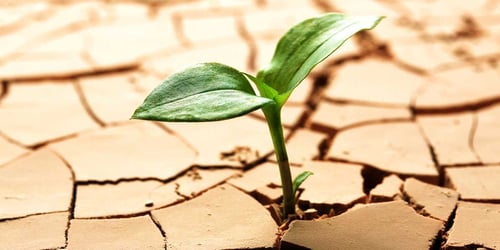 The Alliance for Water Efficiency is seeking signors of a petition asking Congress to include significant water efficiency funding in infrastructure legislation. In the words of AWE:
"With the current drought already impacting over 90 million people in the U.S. and with water scarcity likely to get worse because of population growth and climate change, there is an urgent need for Congress to act.
While the federal government has made significant investments in energy efficiency (EE) and renewable energy (RE) over the years to address the nation's energy challenges, parallel investments have not been made in water efficiency and water reuse despite the increasingly urgent need to conserve water. Between 2000 and 2020, federal EERE investments dwarfed federal investments in water efficiency and water reuse by a ratio of approximately 80 to 1.
Water efficiency and conservation helps ensure access to clean, affordable water and tackles climate change by reducing the amount of energy used to heat, pump, and treat water, which in turn reduces emissions of heat-trapping carbon dioxide."
To sign the petition, please click here.
Jul 12, 2021 1:55:53 PM · 3 min read
---
Mike Collignon, author of our Code Watch and Housing 2.0 Program Manager, is Executive Director and Co-Founder of the Green Builder Coalition, a not-for-profit association dedicated to amplifying the voice of green builders and professionals to drive advocacy and education for more sustainable homebuilding practices.