Soon,Your Inlaws will Have Their Own Sinister Doorbell Ringtone
The convergence of facial recognition with simple Alexa routines offers custom musical responses for your front door.
New technology is just hitting the market that will allow you to trigger different musical alerts based on who's standing at your door. It's not a feature that's being spelled out by the smart gadget people yet, but it's one that's literally on your digital doorstep.
Here's why. WiFi doorbell makers are getting into the facial recognition business. For example, Ring, makes video doorbells, solar-powered surveillance cameras, along with a combination light/interactive camera called the Floodlight Cam that has built-in facial recognition. Importantly, most of Ring's products are Alexa enabled. That means you can easily create a "routine" where one event triggers another. In other words, if the camera identifies a known person, it triggers a certain ringtone.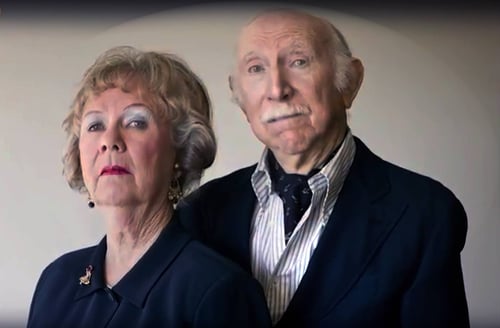 It's a feature that seemed like an obvious next step, while I was experimenting with Alexa, Ring and some other WiFi products last week, in preparation for our upcoming Flex House exhibition home at CES in January. To my knowledge no one has connected the dots between facial recognition/custom and custom ringtones yet, but it's an application that's almost inevitable.
For an early iteration of this idea, you can look at what Kwikset, maker of hardware and digital locks, is doing with their Kevo locking system. In their promotional video for the product, for example, they note that the lock can be programmed to play the user's favorite music when he enters. And Kevo and Ring already integrate nicely.
Who Will Buy
Of course, just because a technology exists doesn't mean it will become mainstream. Smart thermostats have famously spent years trying to bridge "the chasm" between early adopters and mainstream buyers. The best historical barometer would be smartphone ringtones. You may recall when the ringtone business was booming, some sources estimated sales of $4 billion in about 2004. Then the bottom dropped out. By 2010, prices of ringtones had decreased dramatically. But interest in ringtones has been resilient. A startup called Vyng, for example, just raised $3 million easily, with its app that makes customized ringtones of almost anything, including cute cat videos.
The short answer is, ringtones are still wildly popular, but device users are more savvy, and expect high levels of customization with simple app interfacing. This might be good insight for a company like Ring. If they can create a sleek app with a step-by-step interface for linking facial scans with customized (and-off-the-shelf) ringtones, they may find a lot of willing buyers.
Security: An All-Important Caveat
It's important to note that security safeguards need to be rock solid in order for people like me to feel safe using facial recognition technology. For example, I'd like to know that my personal database of facial scans is localized to my own equipment, not cloud based, nor shared on the web. It's contingent on the manufacturers to address these concerns.
If you'd like an idea of how a facial recognition doorbell might work, you can have a sneak peak at one from our upcoming Flex House exhibition at CES in January in Las Vegas. Here's a link to the video tour of the home. Just click on "Entry Bay" and watch the short video demonstration.