Now that innovation and information have gone global, big oil and big government won't be able to stifle the coming of the Solar Age.
WHEN I FIRST STARTED WRITING ABOUT HOMEBUILDING, back in 1991, the magazine I was eventually to lead, Custom Builder, had been through a series of upheavals. What started as Solar Age morphed into Progressive Builder morphed into Custom Builder. It wasn't simply changes in ownership that led the edtiorial drift from renewable energy to homes for the most affluent. It was politics and economics.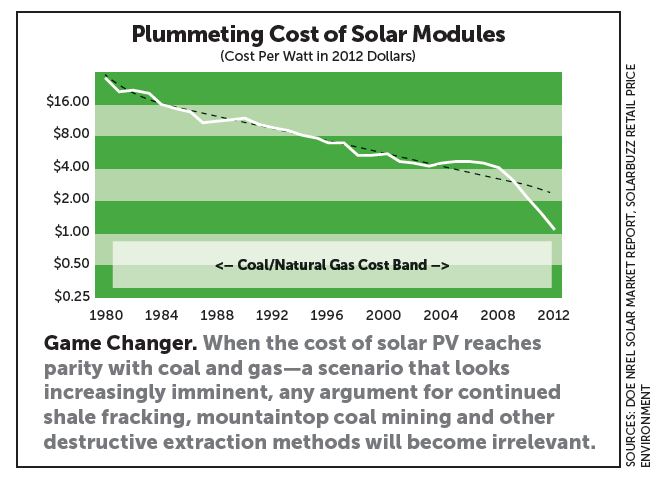 The Reagan administration disliked solar energy from the start, going as far as removing the solar panels that President Carter had installed on the White House. One little known fact, reported by Mother Jones magazine, is that even the rudimentary solar panels of that time could have changed the face of U.S. energy. The Solar Energy Research Institute completed a well researched study in 1981 that showed that wind and solar could supply 28 percent of the nation's energy needs by 2000. All it would take was funding equivalent to that being spent on fossil fuel or nuclear power.
But the study was unwelcome in the oil-saturated politics of Washington. The research was buried; the budget for the institute was cut in half, and the Reagan administration began in earnest to cripple the burgeoning solar industry in the U.S. In 1985, solar subsidies for homes were allowed to lapse. Solar returned to its place as a niche product.
Flash forward 30 years. Solar is once more on the rise. But this time, the scenario is much different. Washington, D.C. no longer calls the shots on the world's energy future. In fact, they're playing catch-up to places such as China, Spain, Germany and India. The global economy—made instantaneous and relatively transparent by the Internet—tends to make any efforts to stifle solar's growing viability as a clean energy alternative look isolationist and well, just plain dumb.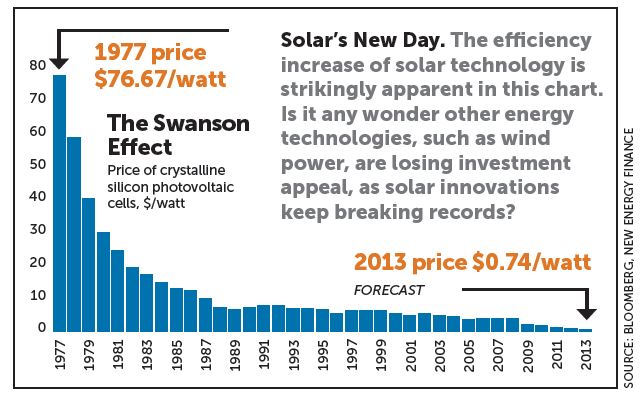 Back to that early study of green power. At the time that report was written, producing a watt of power with a solar cell cost about $30. Today, that same watt will cost you about 70 cents. And I just read this morning that some Chinese panels could hit 36 cents a watt within three years. And that may be a conservative estimate, when you look at pace of innovations in the clean tech industry. Solar's day has come. Let's hope big oil, gas and coal join the party—and convert their operations to support our decoupling from fossil fuels, rather than standing in the way of the inevitable. You can read more about our forecast for energy futures in the U.S. and abroad in this month's issue of Green Builder magazine. Check out Chapter 5 of Celestia, titled "Decarbonization."