For clients or homeowners thinking about solar, but uneasy about the panel "look," even the most basic solar "shingles" can make the PV option a better one.
Solar panels are an easy way to make a positive environmental impact all while saving on your electricity bill. The problem for many homeowners is the chunkiness of the product. People who live in housing developments and have to deal with a rather particular homeowners association may opt to delay their solar dreams.
Our team at Century Home Improvements, here in Lancaster, PA, sees this all the time. We've dealt with associations and aesthetic problems for homeowners. Many people seek solar panel options without realizing there is a simpler way to go about the process. On of our suppliers, CertainTeed, makes solar roofing shingles.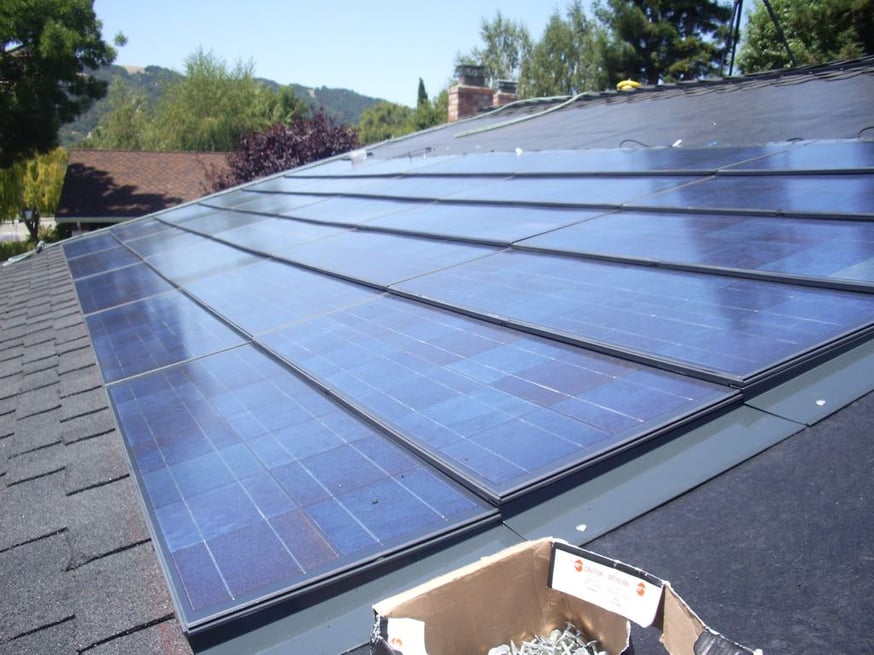 At a little over an inch thick, solar roofing shingles are sleek without sacrificing efficiency. They can slash your home's energy bills by 40 to 70 percent.

Solar shingles are superior to outdated solar panels in many ways. Panels are typically installed over asphalt shingles, and are often assembled with racks and brackets drilled into your existing roof; they frequently void the home's roofing warranty. Solar shingles, however, are integrated seamlessly into your asphalt roofing system, leaving the traditional warranty intact, and boasting a 25-year power generation warranty in the bargain.

Additionally, solar shingles are lightweight, eliminating the need for structural reinforcement, and they are durable and wind resistant as well.
They also are Class A fire rated, the highest fire-resistance rating available. This means the solar shingles meet or exceed the fire ratings of more common roof coverings and can withstand severe exposure to fire. The brand of solar shingles we have experience with work by capturing energy from the sun and converting it to direct current (DC) electricity.
On average, solar shingles can generate 12 watts of power per square foot. Our system also includes an inverter, which converts the DC electricity to alternative current (AC) electricity so your home energy system can utilize it as electrical power. The inverter transmits information to your home computer, giving you the ability to track the system's performance and energy savings. We've had numerous customers be incredibly happy with the results they've experienced through solar shingles.
Depending on how big of a system you opt for you could even generate most of the energy used by your house. So get involved with this upcoming trend. Even Google is working towards more solar power as they announced their new Project Sunroof map shows just how much houses and buildings could save through solar power.
About the Author: Amanda writes for Century Home Improvements, an exterior focused brand in Lancaster, Pennsylvania.