eSmart, clean technologies have taken the market by storm, promising to change our built environment and grid infrastructure forever. Commanding over $430 million in venture capital in just the second quarter of 2016 alone, it has already been a banner year for these enabling technologies.
If there was any skepticism remaining about the market viability of smart technology, battery storage, or energy efficiency, it was all but eradicated in the second quarter.
Earlier this week, Mercom Capital Group released a report on funding activity for Smart Grid, Battery/Storage, and Energy Efficiency sectors for 2Q16. According to the report, Smart Grid and Battery/Storage investments both doubled:
Smart Grid
Venture capital (VC) funding (including private equity and corporate venture capital) for Smart Grid companies doubled with $222 million in 15 deals compared to $110 million in 14 deals in Q1 2016. Year-over-year funding also doubled compared to Q2 2015 when $104 million was raised in 18 deals.
Smart Grid Communication technologies, including Home Automation, had the largest share of VC funding with $123 million, a substantial increase from the $31 million raised in Q1 2016. The top VC funded Smart Grid related technology companies included Vivint Smart Home, which raised $100 million.
Battery/Storage
VC funding for Battery/Storage companies doubled with $125 million in 10 deals in Q2 2016 compared to $54 million in 10 deals in the previous quarter. VC funding in Q2 2016 was spread across six Battery/Storage sub-technologies: lithium-ion batteries, sodium-based batteries, energy storage systems, lead-based batteries, energy storage management software and thermal energy storage. Lithium-ion Battery companies raised the most funding with $51.3 million in three deals.
Interestingly, efficiency companies didn't fare quite as well:
Efficiency
There was a sharp decline in VC funding for Energy Efficiency technology companies in Q2 2016 with $86 million in nine deals compared to $211 million in 14 deals in Q1 2016. In a year-over-year comparison, VC funding for Efficiency companies in Q2 2015 was $211 million with twice as many deals with 18. The top VC funded company in Q2 2016 was Thermondo which raised over $25.6 million in funding.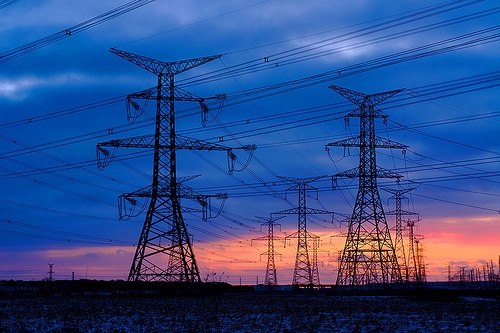 Other noteworthy deals include the initial public offering (IPO) in the Efficiency category by Philips Lighting, which accounted for $959 million, and the $532 million acquisition of Opower by Oracle.
The Property Assessed Clean Energy (PACE) program, which finances energy efficiency, renewable energy, and water conservation upgrades for buildings also dished out $762 million. According to Mercom's, top deals included the $305 million raised by Renovate America; $250 million credit facility secured by Ygrene Energy Fund, and $123 million raised by Renew Financial.
With this amount of financial backing, it's no surprise that analysts claim that we're experiencing an economic shift that is nothing short of the next industrial revolution.
According to a recent report by Business Insider:
IoT devices connected to the Internet will more than triple by 2020, from 10 billion to 34 billion. IoT devices will account for 24 billion, while traditional computing devices (e.g. smartphones, tablets, smartwatches, etc.) will comprise 10 billion.
Nearly $6 trillion will be spent on IoT solutions over the next five years.
Businesses will be the top adopter of IoT solutions because they will use IoT to 1) lower operating costs; 2) increase productivity; and 3) expand to new markets or develop new product offerings.
Governments will be the second-largest adopters, while consumers will be the group least transformed by the IoT.
Certainly, there are problems still to solve, namely system integration; infrastructure and protocols; data storage; privacy and security; and barriers to adoption, but there is no doubt that the Internet of Things is changing the way we interact with the world, and major industries like building, manufacturing, transportation, agriculture, defense, financial services, healthcare, communications, and retail will never be the same.
How do you see the IoT Revolution unfolding? Write to me at sara.gutterman@greenbuildermedia.com or follow me on Twitter or Facebook.
For more information about green building and sustainable living, visit Green Builder Media at www.greenbuildermedia.com, like us on Facebook, and follow us on Twitter for regular updates and breaking news.