SimScale Engineering Simulation Platform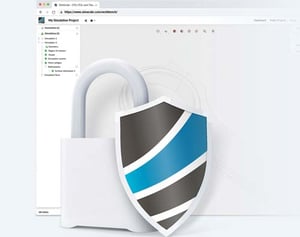 It's not easy to design a home, and even harder to draw up one that's green. SimScale offers a self-titled, cloud-based simulator which makes it easier for building professionals and architects to validate designs, test performance, optimize durability and improve efficiency before they start building. This saves on materials, waste and rebuilds or reworks.
The all-in-one platform is accessible through any PC browser and offers more than 300,000 simulations, as well as access to a library of resources, expert advice and tutorials. An easy-to-use interface includes a step-by-step coaching for first timers. And, the platform supports parallel processing, meaning the user can run simultaneous simulations to compare the benefits of different designs.
SimScale supports all standard 3D files, meaning designers can continue to use their preferred computer-aided design (CAD) software. The platform is updated every time the browser is refreshed, meaning the user always has access to the latest information.
For more information: www.simscale.com