Siemens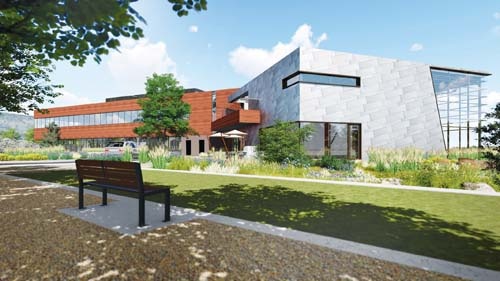 Siemens will deliver unique customer electronics with energy efficiency data and a home energy rating index to the planned 12,050 housing units at Sterling Ranch, a new sustainable mixed-use development which broke ground in Colorado this summer.
Company Profile
Founded: 1847, Werner von Siemens
Headquarters: Munich, Germany
Leadership: Joe Kaeser, CEO
Products and Services: Power generation, power transmission, infrastructure, automation, drive and software solutions; medical imaging equipment, laboratory diagnostics and clinical IT
Employees: ~348,000
Website: www.siemens.com
On its way to carbon neutral, big changes lie ahead over the next decade.
As one of the largest manufacturers in the world—specializing in electrification, automation and digitalization—Siemens takes its role as an industrial leader quite seriously. The company has an ambitious goal of reducing greenhouse gas emissions by half by 2020, and becoming carbon neutral by 2030.
Well on its way, the company's customers and partners around the world already reduced their carbon dioxide emissions by 521 million tons. Putting things into perspective, that's about 10 times the annual amount of carbon produced in New York City.
A Giant's Approach to Carbon Neutrality
As part of a four-pronged approach to achieving carbon neutrality, Siemens is:
Verifiably reducing energy consumption at the company's buildings and manufacturing facilities
Increasing the use of distributed energy systems to optimize energy costs at campuses and production plants
Systematically employing low-emission vehicles and e-mobility concepts in its worldwide vehicle fleet
Moving toward a clean energy mix by increasingly acquiring its electricity from sources that emit little or no CO2, such as wind power and hydroelectric power.
A Smart City Performance Tool
As an example of its efforts, Siemens is currently employing its City Performance Tool (CyPT) in Orlando, Pittsburgh and Washington, D.C. Meanwhile, earlier CyPT results from Charlotte, N.C., have identified technologies with the greatest potential impact on respective growth, infrastructure, sustainability and economic priorities.
Siemens' virtual planning and software platform identified 16 "smart" building and transportation technologies that could help Charlotte reduce greenhouse gas emissions by 20 percent and create close to 100,000 jobs by 2050. Similar results could be seen in other cities, according to the company.
Intelligent Infrastructure Solutions
In the residential sector, Siemens is currently serving as the technology partner and infrastructure provider for Sterling Ranch, a sustainable, mixed-use, master-planned community in Colorado. When complete, the development will feature 12,050 housing units, 2 million to 3 million square feet of commercial space and more than 1 million square feet of institutional space.
Siemens' Intelligent Infrastructure Solutions (I2S) will combine a comprehensive command control and communication for their buildings' physical infrastructure; data-driven intelligence and advanced facility-related analytics; and regular service of all components throughout the buildings' lifecycles.
---
A Vital Impact. Based on home automation, building-performance optimization, building automation and other city infrastructure improvements identified by Siemens' City Performance Tool, significant greenhouse gas reductions and air quality improvement is anticipated for various communities.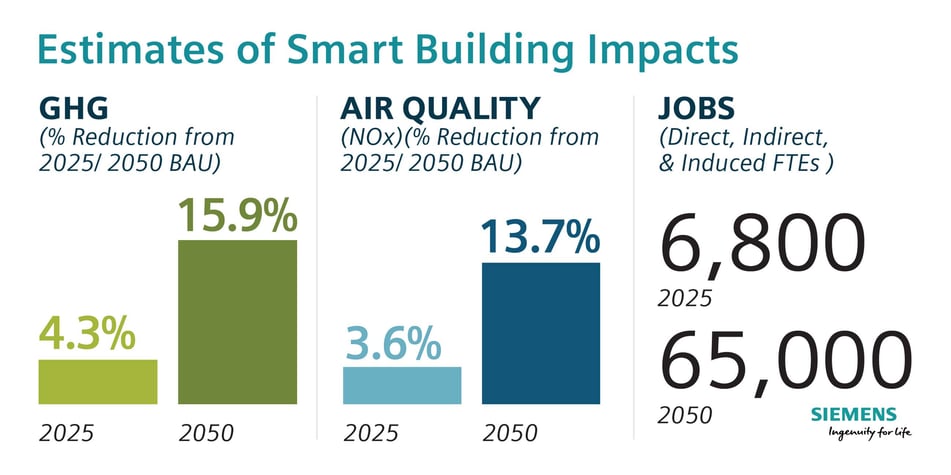 ---