Ten years ago, you couldn't walk through a shopping mall anywhere in the U.S. without seeing 100 iterations of the Nike "swoosh" on clothing, hats and shoes. But that was the pre-Millennial age. And it may be over.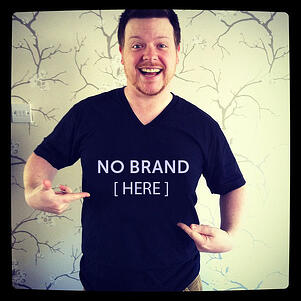 At least that's what many market researchers are saying. Not only is the 20-something generation not entranced by giant brands--they may actually be repelled. According to researchers for Forbes magazine, the "coolest" products are unbranded among this demographic. Jeffrey Fromm writes:
"The millennial definition of cool does not correlate with high-end. This is a wildly important distinction that many marketers miss. In the millennial mindset, a cool brand can be both a $1 tube of Burt's Bees, or a $50 face cream from Sephora—price is not the determining factor of a brand's value. Extraordinary brand value is a combination of brand uniqueness, meaningfulness and the opportunity for millennials to participate or co-create."
Also, a couple of big studies of shopping behavior in the UK show that people are increasingly coming around to generic branding, especially in items seen as "consumables."
Keep in mind that Millennials differ from boomers in their attitudes toward sustainability (study: pdf) as well. They are seeking the genuine: wary of greenwashing, but ready to take the extra step (or spend a few more dollars) for what they see as a good social or eco friendly cause. Products must have an emotional, not just a logical appeal.. Sustainable brands that overlap this sense of being "real" with positive impact on the environment are likely to gain cool credibility, and they may be essential to selling green products.--GB