Wasco Skylights just introduced the 30-30 Triple Glazed Series, a residential skylight that provides 55%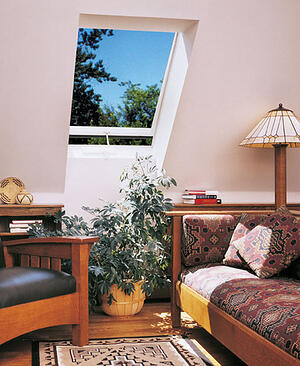 greater insulating value than a conventional double-paned skylight. The Wasco design uses a silver coated glass, manufactured by Cardinal Glass Industries, which is one of the clearest and highest performing Low-E products in the industry, says the maker.
Coated with three layers of silver, the glass limits solar heat gain and permits the maximum transmission of light, blocking 95% of ultraviolet rays and reducing window heat gain in the units by as much as 69% as compared to identical skylights constructed with two panes of clear glass. The new skylight qualifies homeowners to receive a federal tax credit under the American Reinvestment and Recovery Act of 2009 for up to $1,500 or as much as 30% of the product cost.