Schneider Electric
Challenging employees and community members to develop global climate change solutions.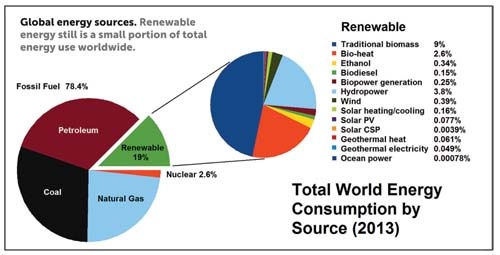 Company Profile
Founded: 1836 by Adolphe and Eugene Schneider
Headquarters: Rueil-Malmaison, France
Leadership: Jean Pascal-Tricoire, Chairman and CEO
Products and Services: Electricity distribution, automation management, service and components for energy management
Employees: 160,000+
Website: www.schneider-electric.com
FOR THE SECOND YEAR IN A ROW, Schneider Electric has been named an Eco-Leader for its serious commitment to the environment. Recently, the company made new commitments to advance its focus on sustainability. It's now measuring the carbon impact of every major client project, avoiding 120,000 tons of CO2 by introducing end-of-life products in line with circular economy principles, as well as helping 50 million people access lighting and communications over the next 10 years through low-carbon solutions.
"Our commitment to driving innovation specifically for environmental issues like climate change, as well as leveraging these innovations in our own facilities, puts us ahead of many other companies of our size," says Aamir Paul, senior vice president of U.S. Operations. "Sustainability is a part of our DNA, and this focus is reflected in every one of our 160,000 employees."
Schneider Electric also is designing all new offerings using the Schneider ecoDesign Way, which works to ensure all materials and products are designed in an environmentally friendly way that is up to the company's specific standards.
Giving Back
Schneider Electric doesn't just ensure sustainability on a company level; it also goes into the community to encourage others to develop sustainable solutions. For example, the company holds Go Green in the City each year, which challenges business and engineering students to create new innovations for energy management. The winning team earns a trip to two locations anywhere in the world to work with the company and learn more about creating energy-efficient and sustainable tools.
In 2013, Schneider Electric started a program to address energy poverty in mature economies by focusing on education, investment and technology. It recently expanded that program by partnering with the European Policy Centre and the King Baudouin Foundation to launch the Energy Poverty task force, which addresses energy poverty challenges specific to the European Union.
"Access to energy is an underreported issue that greatly impacts quality of life for as much as 20 percent of the population in mature economies," Paul says. "Low incomes, high electricity prices and poor building energy performance contribute to this issue."
Taking Notice
People have noticed Schneider Electric's commitment to the environment. The company recently ranked number 10 on the Newsweek Global Green Ranking 2016, which lists the most environmentally friendly corporations around the world.
In addition, Schneider Electric was named a 2016 ENERGY STAR Partner of the Year for the its efforts to increase energy efficiency and sustainability in commercial, manufacturing and public-sector buildings.