Roxul
Embracing a culture of environmental responsibility from materials to final product.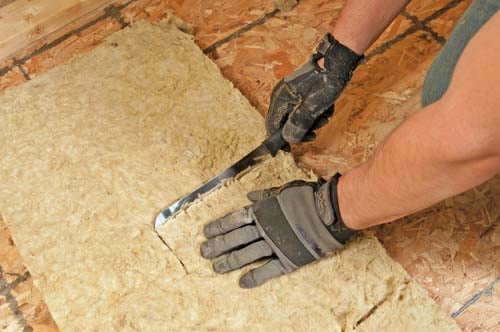 Roxul manufacturers stone wool insulation, which is made of of Basalt rock, a volcanic rock, and recycled slag, a by-product of the steel and copper industry.
Company Profile
Founded: H.J. Henriksen and V. Kähler in 1909
Headquarters: Denmark
Leadership: Jens Bigersson, CEO
Products and Services: Stone wool insulation products and solutions servicing a wide variety of sectors, stone wool is a versatile material based on one of nature's most abundant resources—volcanic rock. It forms the basis of the ROCKWOOL Group businesses.
Number of Employees: More than 11,000 operating in 28 factories in 35 countries.
Website: www.roxul.com
ONE OF THE BIGGEST culprits of energy consumption is heating a home. With insulation, that consumption can be greatly reduced. But it's not enough to just make sure your home is well insulated. Roxul takes this principle a step further by making sure its products are sustainable and manufactured in an environmentally responsible way.
"These qualities are built into the DNA of the company," says Peter Regenberg, vice president of operations for Roxul's Mississippi plant. "You can't say you're doing good things for the environment by selling products with solid environmental parameters, but have a production process that is not clean or following the same philosophy."
Roxul manufactures stone wool insulation, a byproduct of volcanic activity that can be used in all markets, from do-it-yourself projects to industrial applications. It's sound absorbent, fire resistant, repels water and has dimensional stability to maintain its form over time.
"It's a very natural product," Regenberg says. "It's virgin rock along with some waste and recycled products."
Roxul's products contain up to 40 percent recycled materials, reused by melting and granulating waste that's add to products further down the line. It also reduces water consumption by 50 percent by collecting storm water and water generated by the production process. Heat generated from material production is recovered and used to heat its factories and warehouses.
Company Culture
All employees are encouraged to bring anything that could affect safety, the environment or quality to leadership's attention right away.
"Quality, the environment and safety are the most important," Regenberg says. "After that, we can talk about how efficiently we can produce a product, and how we can make more money. But we can't jeopardize those three things. Our policy is very black and white."