Rheem Ultra Low NOx Gas Furnace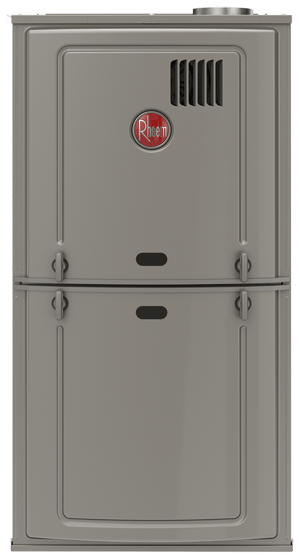 Rheem's Ultra Low NOx gas furnace decreases nitrogen oxide (NOx) emissions by 65 percent, compared with the current standard offerings in the marketplace, and complies with the strict California mandate regulating stationary sources of air pollution.
In fact, the Ultra Low NOx is the first residential gas-fired furnace certified by the South Coast Air Quality Management District (SCAQMD) for Rule 1111. SCAQMD created the California mandate to reduce NOx in natural gas-fired, fan-type central furnaces from 40 nanograms per joule to 14 nanograms per joule.
The furnace was built with Rheem's exclusive direct spark ignition system, which is nine times more reliable than the industry standard hot surface igniters. This unique feature is the same ignition system used on commercial HVAC equipment and in gas home appliances, providing unmatched durability and years of worry-free operation. In addition, a burner constructed of 100 percent high-grade stainless steel is virtually impervious to scale and mineral buildup for the life of the water heater. Its unique side port design promotes even flame distribution and optimum heat transfer.
For more information: www.rheem.com