The report is good news for the urban farming movement.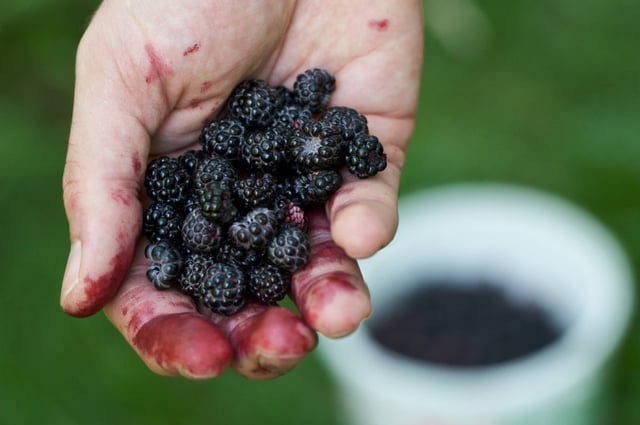 A new study of urban "foraging" was triggered recently, when a student who liked to forage for fresh fruit in the Boston area found high lead levels in a blood test. A team of researchers from Wellesley College and Boston's League of Urban Canners (LUrC). An article by CivilEats.com does a nice job summarizing the results:
"All of the 45 cherry, peach, apple, and other fruit and herb samples the lab tested so far showed relatively low levels of lead and arsenic. For example, the apples showed lead levels ranging from 0.5-1.2 micrograms per gram, which equates to significantly less than the 5 micrograms per deciliter blood lead levels that represent the maximum recommended for a child.
The Wellesley team also expected to see higher levels of heavy metal on unpeeled fruits than on peeled fruits as a result of soil, dust, and air pollution.
"We found there was no difference between these variables," said Ciaran Gallagher, a member of Brabander's team. Gallagher is majoring in Environmental Chemistry at Wellesley and co-presented the group's findings at the recent Geological Society of America conference in Baltimore, Maryland with several of her fellow undergraduate research team members."