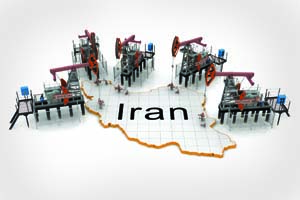 MOST OF THE TIME WHEN we read about Iran in the news these days, at least in the U.S. media, the focus is on the international negotiations over the fate of the country's nascent nuclear program. Apart from the nuclear issue and references to Iran's enormous oil and gas reserves, we hear little else about the country's energy plans. So it may come as a surprise to learn that Iran is stepping up its commitment to renewable energy, particularly wind and solar.

In May of this year, Iran's energy minister announced plans to add 5,000 megawatts of renewable power capacity to the nation's grid by 2018—enough to power as many as two million homes. Perhaps to underscore its seriousness about renewable power, the government has created an organization specifically dedicated to its development: the Renewable Energy Organization of Iran (SUNA). SUNA is not wasting any time moving toward the new goals. Just between the start of the year and the formal announcement in May, contracts for 900 MW of renewable power were signed; construction began on 400 MW.

Iran has also instituted a "feed-in tariff," a policy mechanism that guarantees a fixed price for renewable power, and which has been responsible for dramatic growth of renewable energy in several European countries. In addition, the government is offering to cover up to 50 percent of the cost of installing residential PV arrays. As for public locations, the government has thus far installed solar panels on more than 1,000 buildings across the country, including government offices, schools and even mosques.

Renewable energy makes sense in Iran, thanks to a wide range of abundant renewable resources. Receiving an average of 300 days of sunshine each year, the country is particularly well-suited for solar power. Under President Rouhani, the government's budget for solar implementation has risen fivefold this year, to $60 million, up from just $12 million last year. That's still a tiny amount by the standards of international leaders like China, or even the U.S., but the growth rate is eye-catching.

Iran's embrace of renewable power may seem remarkable, considering the country has some of the world's largest oil and gas deposits, but there are good reasons for it. According to the energy minister, economic and environmental concerns, rooted in the country's heavy reliance on fossil fuels, are motivating the drive toward renewables. Although subsidies have recently been reined in slightly, state support for fossil fuels is still generous, driving enormous and growing demand. This unfettered fuel consumption has imposed a great financial burden on the state and also led to disastrous air pollution, particularly in urban areas. The government thus views renewable energy as a way to diversify the nation's energy mix, save money and improve the environment—reasons familiar to renewable energy advocates the world over. It is heartening to know that even as tensions over Iran's nuclear program command the spotlight, new pragmatic and more sustainable solutions are gaining ground.
---