Remodeling? An Insulation R Value Chart Is Only the First Step
IT'S EASY to estimate the "center of wall" R-value of various types of insulation (see chart below). But if you're a homeowner or landlord, planning to remodel, however, don't assume that simply installing a higher r-value of insulation will give you the best possible performance. It's actually possible to put TOO MUCH insulation in a cavity, and start losing efficiency. You will also want to consider air leakage through the wall or ceiling and around the windows.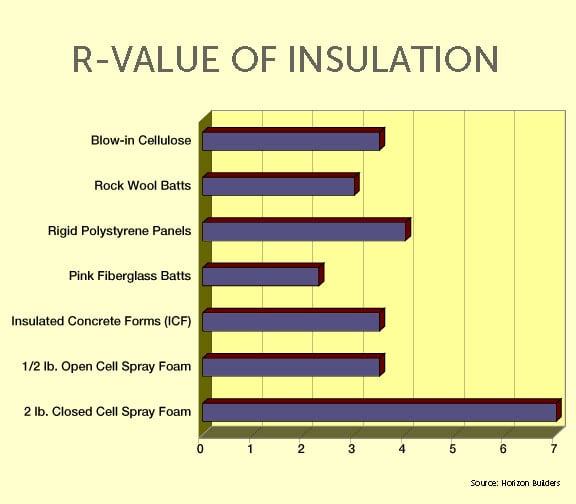 Also, sometimes you can save money and get excellent performance by combining different types of insulation. There are even some hybrid systems that help you airseal at the same time you insulate. Owens Corning has a system called Energy Complete that we've featured a few times.
How much difference does air sealing make? Air leakage in homes accouont for up to 35% of overall heating/cooling costs, and unless you are using a sealing system such as the one just mentioned, or the most expensicw, closed cell spray foam, chances are good that you will need to address air infiltration with sealants, housewraps and other products.
Also: The best insulated buildings not only fill cavities with insulation--they account for what are called thermal breaks--places where heat travels through wood 2 x 4s or other structural sections that are not protected by insulation at all. Passivhaus construction, imported from Germany, demonstrates how to address this problem.