Not only does rebuilt equipment benefit the earth, it has other benefits. Learn them here.
When it comes to purchasing heavy equipment, reliability is always a top concern. Large corporations can afford to buy brand-new machinery for every job, but if you're a subcontractor operating on a budget or the foreman of heavy equipment for a small business, you don't always have that option.
With the cost of equipment so high, many manufacturers and private shops will rebuild heavy machines to prolong their service life. You'll pay much less for a rebuilt motor or heavy machine than you would a new one, but what exactly happens during a rebuild, and can you trust used equipment? If you know what to look for, the answer is yes. Here's what you need to know.
OEM and Private Rebuilds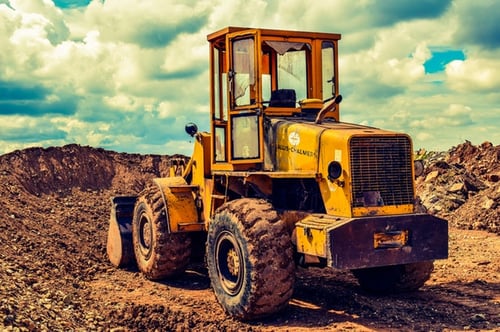 Heavy equipment manufacturers understand the abuse their products have to withstand. That's why premium equipment is built with servicing and rebuilding in mind. By designing with these parts of the machine's service life incorporated, they help ensure the end-user has a functional product after a rebuild is performed.
Many equipment makers have certified rebuild programs that take in equipment and perform in-depth rebuilds that leave a piece working like new again. Well-known equipment maker Caterpillar® offers this service for their equipment. While you have the benefit of having the original manufacturer work on your equipment, it will cost more than using a private mechanic.
Private companies do offer rebuild services. We recommend that when researching a rebuilt piece or seeking a shop, you ensure the shop is certified by the manufacturer to rebuild their equipment. One such example is Cashman, a certified Caterpillar rebuilder. Their shop has the knowledge to work on Caterpillar equipment and restore it to levels endorsed by the original manufacturer.
What's in a Rebuild?
There is no template for a "typical" rebuild. Each machine will need attention in different places according to the way it has been used. It is important to consider when a machine will go in for a rebuild to get the most for your money. When done correctly and at the right time, rebuilding gives equipment a cost-effective "second life."
Some rebuilds touch a machine's engine only, and include replacing important gaskets, seals and bearings. Motors are the most commonly rebuilt components because of their high cost and complexity. A typical motor rebuild will involve disassembling, cleaning and refurbishing all small engine components.
In many cases where it is required, a machine will have its hydraulic systems, electronics and other components replaced as well. It may also receive new ECU software to control the engine and other features.
Getting Green
Depending on where the rebuild is being done, emissions regulations may encourage or require the addition of new equipment to help the machine be more environmentally friendly.
Some examples of this are states like New York and California, where state laws require equipment that isn't emissions-compliant to be retired or upgraded. A rebuild is an opportune time to install a new Tier 4 emissions-compliant engine and will save labor hours in the long run.
Heavy machines produce high levels of emissions and run for long hours, so converting them to greener standards makes sense.
Recognizing a Safe Rebuild
If you're an equipment owner in search of something new to add to your fleet, rebuilt machines can offer substantial savings. It's important to know what to look for so that you don't buy a lemon.
For starters, check to see who did the work. They should always be certified by the original manufacturer. Jobs done by the manufacturer or a certified rebuilder will come with a warranty, guaranteeing the extended performance of the machine.
It is possible to find rebuilt equipment that has a low number of initial hours on it. Sometimes machines get bought but are not used. These make good secondhand buys. Give the machine a thorough looking-over. You can usually tell if there are marks of physical damage like dents and cracks, which could turn into bigger issues later on.
Test all of the systems on the machine before you purchase it, too. Electrical systems can and do fail on heavy equipment, so even if you won't use a feature, it's important to try it out before you buy.
The Bottom Line
The point is to make sure you are giving your crew something reliable and safe. You will always save money on a rebuilt machine. However, if the rebuilt option doesn't check out, you could be facing huge costs in the future — especially if it fails, and someone is injured.
Rebuilt pieces are generally a good idea, and mechanics take pride in their abilities to breathe new life into older machines. By buying one, you'll save money, and you'll be helping the environment as well. Just make sure you choose the right machine.