Are you a passionate energy professional looking for CEU credits and a crazy fun building performance event? RaterFest! 2015 may be just what you've been looking for.
Seven years ago, we set out to create a unique weekend of training for energy professionals. We wanted it to be exciting, inspiring and educational. Most of all, we wanted it to celebrate our industry and help strengthen the home energy professionals' community. So we named it RaterFest!, and the adventure began.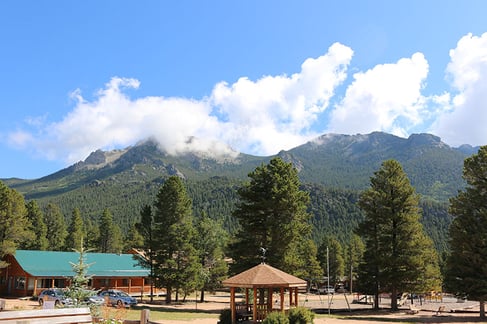 Location is Everything. RaterFest! 2015 will be held at Covenant Heights in the stunning Rocky Mountains of Colorado.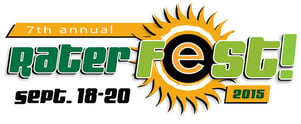 Since its early days, RaterFest! has evolved; more people, new venues and a greater variety of speakers and events. But as we've grown, we've placed a high value on keeping RaterFest! authentic and grounded in our original intentions. Here are some of the ways we do that:
Keeping it Small – In an effort to create an environment where new relationships and a sense of community can flourish, we limit RaterFest! to 100 attendees.
Recruiting the Best Training – We look for the best: speakers who are engaging, relevant and approachable.
RaterFest! Olympics – Open to all RaterFest! attendees, the RaterOlympics are the annual competitions to see who is the greatest rater of them all: EnergyLogic doesn't need a mirror to find the Snow White of Raters.
Quality Brews – Evenings at RaterFest! are a time to connect with other attendees and chat around the campfire with a beer in hand. We provide a vast array of brews (voted on by attendees) from two of our favorite local breweries: Berthoud Brewing and City Star.
CEUs – Each year, RaterFest! is accredited for RESNET and BPI CEUs.

RaterFest! 2015 attendees can earn 12 RESNET Rater, Trainer, QAD CEUs and 10 BPI CEUs. Need CEUs that we don't offer? Contact us and we'll look into accreditation.
Location – EnergyLogic is a company of do-ers. We work hard, we play hard, and we look forward to RaterFest! because it combines work and play in the beautiful Rocky Mountains.
Affordability – Between hotels, meals, and registration fees, we know that attending conferences can quickly become very expensive.

That's why we work to keep RaterFest! affordable. $400 covers your lodging, meals, craft brews and sessions.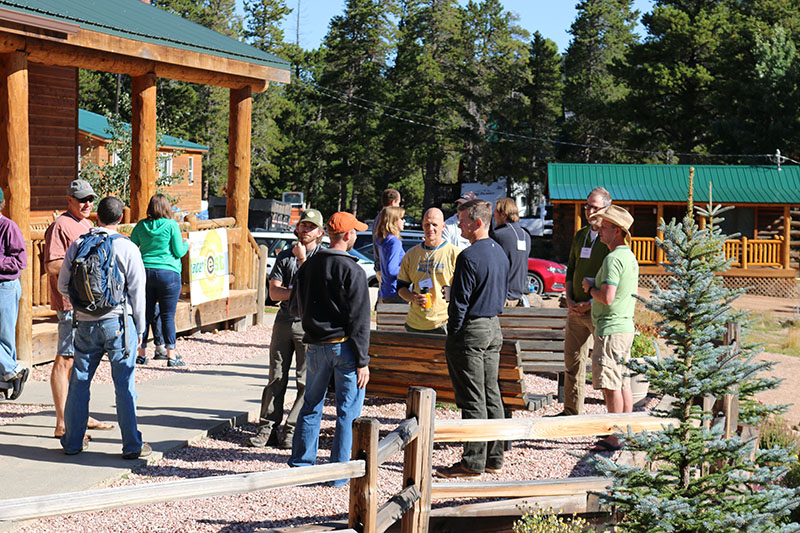 New this year is the RaterFest! rebate. It's a wild plan we developed when we were asking ourselves, "how can we make this even better?" The answer: share all of the profit with the attendees.
We've estimated that we need 59 attendees to cover our event expenses. After RaterFest! 2015's conclusion, profits from additional registrations will be equally divided and rebated to the purchasing accounts.
RaterFest! is a community of thinkers, dreamers, and do-ers. We're excited to have you be a part of it. September 18-20, 2015 at Covenant Heights in Estes Park, Colorado.
Steve Byers is the CEO of EnergyLogic, a RESNET board member, and a passionate advocate for the continued elevation of the HERS Industry.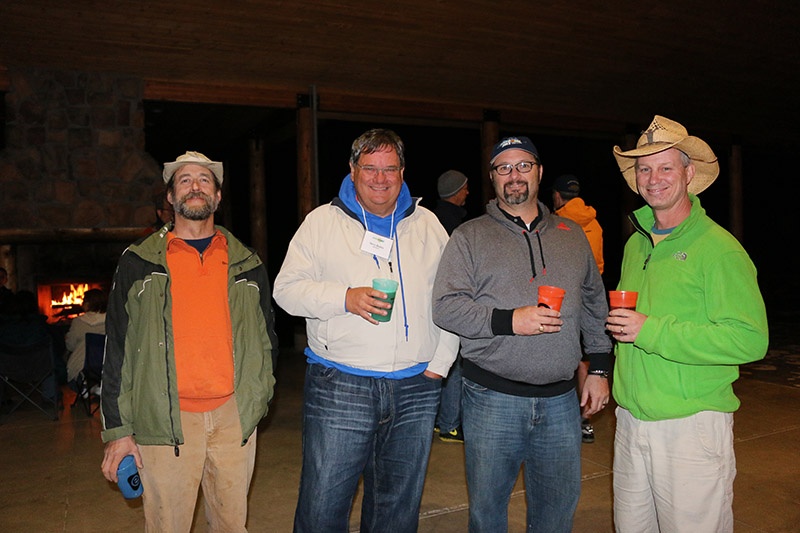 The Steves of RaterFest! 2014. (Left to right) Steve Eagleburger, Steve Baden, Stephen Davis, and Steve Byers.
For more conferences on green building and building performance click HERE.