Study: Most Toilets "Spray" Germs If Flushed with Open Lid
Prepare to be grossed out. A Discovery Channel episode tests the truth of the toilet "spray" rumor, and finds it to be mostly true.
.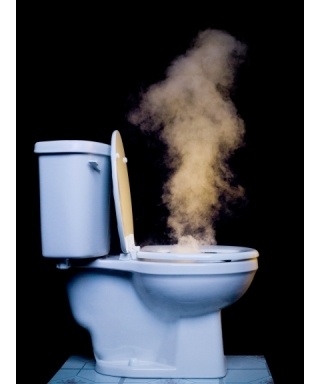 More than 10 years ago, I visited a holistic doctor. In his bathroom was a huge sign that read, "CLOSE the lid BEFORE you flush!"
Aerosol spray, the doctor said, could spray 20-feet into the air and coat everything in the room. Was he exaggerating?
Not much, according to the Discovery Channel's "Myth Busters" TV show. They recently tested the toilet aerosol contamination story and confirmed it.
Cause for Concern?
Does such contamination really matter? Not all the time, perhaps, but when one family member is ill, a toilet can be a major sickness spreader.
Other experts recommend keeping toothbrushes and razors and other grooming products far from the toilet or in a closed cabinet.
Healthy Separation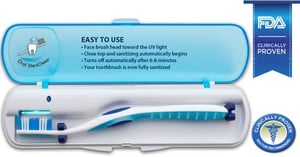 Those who have separate rooms for their toilets are probably doing a good thing in terms of maintaining health. Even better is to have shower/tub, the sink and the toilet in separate compartments. Keep the toilet lid closed (looks better as well as being healthier) and clean the room or rooms a lot.
Links:
Discovery Channel Mythbusters confirms toilet bowl aerosol contamination.
This study shows the spread of C Difficile, a very difficult to treat bacterial illness.