Scott Pruitt's short-lived tenure as administrator of the EPA—effectively an all-out assault on environmental protections—was ridden with questionable ethical behavior. Now that he has resigned and deputy administrator Andrew Wheeler has taken over, what's in store for the agency?
Throughout his term as administrator of the EPA, Scott Pruitt was embroiled in scandal. From bad travel choices to poor housing selections to unethical spending decisions, Pruitt stretched the limit of acceptable behavior.
Beyond his shady conduct, Pruitt launched a full-scale attack on environmental protections, essentially undermining the very reason for the EPA's existence. If given ample time, his unabashed agenda would have ameliorated emissions rules, clean water safeguards, fuel efficiency standards, and endangered species protections.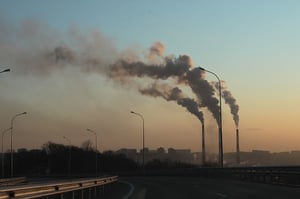 And while his resignation offered an ephemeral reprieve from the onslaught, insult now follows injury as Andrew Wheeler, another climate action antagonist, takes control of the agency.
A long-time energy lobbyist and fossil fuel industry insider, Wheeler was recently confirmed as EPA deputy administrator and will now step in as acting administrator until President Trump finds a permanent replacement (Pruitt's replacement will need to be nominated by Trump and confirmed by the Senate, a process that could take months and potentially stretch past the midterm elections in November).
Throughout his career, Wheeler has toed the line for vocal anti-climate change lawmakers, including notorious skeptic Senator James Inhofe (author of The Greatest Hoax: How the Global Warming Conspiracy Threatens Your Future), and he was employed as a lobbyist for the nation's largest private coal company, Murray Energy.
While at the helm of the EPA, it is assured that Wheeler will continue to pursue an aggressive deregulation agenda, picking up where Pruitt left off.
Wheeler has a similar zeal for deregulation, but unlike Pruitt (who was a Washington outsider and aspiring politician), he is politically savvy—he understands the nuances of Washington having navigated its windy roads for over two decades.
The consummate insider, Wheeler is a forbidding threat, and it is anticipated that he will prove to be immensely adept as he turns his laser-focus towards strategically dismantling the EPA from the inside out. It's hard to believe that any other outcome is possible, given that he has dedicated his career to advancing the interests of the fossil-fuel industry by systematically weakening or delaying federal regulations.
On Wheeler's immediate agenda: putting processes in place for timely resolution of cases; weakening the Clean Power Plan (an Obama-era policy to regulate greenhouse gas emissions from power plants); reforming rules that protect the nation's waterways; and undermining fuel efficiency standards.
To his credit, Wheeler has promised a more transparent and collaborative EPA. He has already downsized Pruitt's round-the-clock security team, set up an online calendar that will track his whereabouts, and opened his door to staffers, pledging to "seek the facts" from them before reaching conclusions.
Wheeler claims that he is not interested in becoming the permanent EPA administrator, and there are several potential successors currently being considered for the job.
And while Wheeler's short-term reign may signal an end to the recent ethical tumult at the agency, it is certain that the mission will remain the same: to aggressively dismantle environmental regulations and halt climate action, much to the detriment to the planet.
What do you think will happen at the EPA with the change in leadership? Write to me at sara.gutterman@greenbuildermedia.com.
Want to read more? Follow me on Twitter and Facebook. For more information about green building and sustainable living, visit Green Builder Media at www.greenbuildermedia.com, like us on Facebook, and follow us on Twitter for regular updates and breaking news.