As the American West braces for another extreme fire season, Senate attempts to clear the way for recovery funding.
Proliferating drought and climate change have parched large portions of the continent, dramatically increasing the risk of wildfire. The 2016 fire season is expected to be even worse than 2015, during which nearly 7 million acres burned in Alaska, Washington, Oregon, and Idaho.
In an unusually bipartisan move, a group of U.S. senators from both sides of the aisle have recently joined forces to eliminate spending caps for emergency fire response and recovery. Senators Mike Crapo (R-Idaho), Lisa Murkowski (R-Alaska), Maria Cantwell (D-Wash.), and Ron Wyden (D-Ore.) have drafted a bill that would allow the Department of the Interior and U.S. Forest Service to classify wildfires as natural disasters, effectively expediting the funding process and increasing the amount of money that can be allocated to wildfire emergency relief.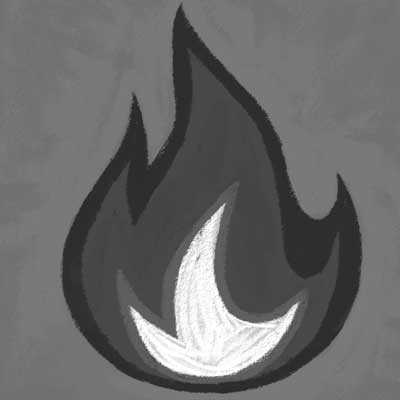 Currently, these agencies are forced to borrow from other programs when they reach the limits of their annual firefighting budgets—a practice referred to as 'fire borrowing.'
The proposed legislation would also allocate $500 million for wildfire risk mitigation in at-risk communities in the Wildland Urban Interface, or WUI. The population of these communities, located mostly at the edges of Rocky Mountain cities like Boise, Denver, and Salt Lake City, is expected to increase approximately 30% by 2030.
Wildfire spending has become an increasingly critical issue as wildfires rage out of control in the West. With drought extending its relentless stranglehold, mega-fires—faster, hotter, and more explosive than ever—continue to annihilate forests that have few natural defenses remaining to fend off fire's threat.
The U.S. Forest Service has confirmed that wildfire seasons are increasing in length and intensity. Fire suppression costs have increased fourfold since 1985, from approximately $440 million to nearly $1.8 billion in 2014, and firefighting, once relegated to a defined season, has become a year round and full time occupation.
Last year, the Forest Service spent over half of its annual budget on emergency firefighting (up from 16% in 1995), which left the coffers bare for prevention and mitigation.
Let's hope that the proposed bill gets passed—and fast. The financial and environmental effects of wildfires can't be underestimated—they threaten property, infrastructure, watersheds, human health and safety, wildlife, habitat, and local economies.
The federal government (particularly the Forest Service)—and ultimately the American tax payer—bears large costs to manage fires, and those costs have been steadily rising as wildfires have spiraled out of control.
If Senate fails to take appropriate action, it's possible that we might not have the luxury in the future to see the forest for the trees.
What do you think are the best wildfire risk mitigation strategies? Write to me at sara.gutterman@greenbuildermedia.com or follow me on Twitter or Facebook.
For more information about green building and sustainable living, visit Green Builder Media at www.greenbuildermedia.com, like us on Facebook, and follow us on Twitter for regular updates and breaking news.