The end of the fossil fuel era is near. Some industry stalwarts, like Exxon, are in outright denial. Others, like coal king Peabody Energy, can't help but feel acute pain as their once-impenetrable fortresses crumble. Others, like Shell, are investing in the future.
Europe's largest oil company, Shell, sees the writing on the wall. The Anglo-Dutch conglomerate has determined that it is not going to rely only on dirty fossil fuels for its livelihood. Rather, it's going to catch a wave on the market tide and invest in the burgeoning clean energy revolution.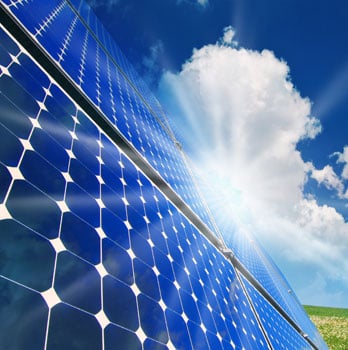 The decision was made shortly after London-based economists warned international oil companies that they must transform their business models and determine a way to mitigate the risk of 'stranded assets', or face a "short, brutal end within 10 years."
According to Paul Stevens, Professor at University College London and Fellow at the Chatham House think-tank, "the prognosis for the IOCs [international oil companies] was already grim before governments became serious about climate change and oil prices collapsed … their old business model is dying."
In response to this bleak diagnosis, Shell recently announced that it has developed New Energies, a renewable energy division, which will combine the company's existing hydrogen, biofuels, and electrical activities with large-scale investments in wind and solar power.
Group chief executive, Ben van Beurden, claims that he wants shell to be on the leading edge of the transition to a low-carbon economy, so he has allocated $1.7 billion in capital investment and a $200 million cap-ex budget to New Energies.
While environmentalists are cautiously optimistic, they can't help but retain some healthy skepticism about the authenticity of the company's plans. They're hopeful that the transition will be more long-lasting and effective than BP's failed rebranding effort in 2000, when the company launched a disingenuous $200 million public relations campaign to position the company as environmentally-friendly, even briefly changing its name from British Petroleum to Beyond Petroleum. Needless to say, the market quickly picked up the absurdity of the campaign, and the response was beyond disastrous.
To avoid similar fallout, Shell says that it will proceed with its renewable energy initiatives in a methodical manner, growing New Energies at a steady and measured pace over the next decade, which, I suppose, is a fitting caveat given that the division's annual budget is less than 1% of the $30 billion that the company pumps into oil and gas every year.
No doubt, climate activists will keep a keen eye on Shell, ensuring that the company doesn't 'greenwash', particularly in light of international carbon emissions reduction pledges made during the COP21 meetings last year.
While Shell has pulled back from drilling in the Arctic and is attempting to develop carbon capture and storage technology, the company still has major investments in deepwater drilling and the filthy Canadian tar sands, and oil and gas will remain the company's main business focus for the near future.
Shell is certainly in a paradoxical position, which begs some basic questions: can a stalwart of the fossil fuel industry successfully make the transition to become an innovator of clean energy solutions? Can the company meet its customers' energy demands with renewables in a short enough timeframe for us to reach our climate action milestones? And, will a company like Shell be a facilitator or an anchor in the transformation to a sustainable future?
What role do you think the fossil fuel companies will play in the transition to a clean energy economy? Write to me at sara.gutterman@greenbuildermedia.com or follow me on Twitter or Facebook.
For more information about green building and sustainable living, visit Green Builder Media at www.greenbuildermedia.com, like us on Facebook, and follow us on Twitter for regular updates and breaking news.