President Trump's methodical dismantling of environmental regulations and myopic attempt to revive controversial pipelines is based on 'Alternative Facts' that will, ultimately, hurt the American people.
Since the day he set foot in the Oval Office, President Trump has pledged allegiance to the fossil fuel industry, putting on a characteristically gaudy show of shredding environmental regulations, fast-tracking the construction of the Keystone and Dakota pipelines, and abandoning climate action.
From eliminating all references to climate change from the White House website to temporarily ceasing EPA communications (including blogging, social media posting, webinars, and live presentations), Trump is exerting a level of heavy-handed control and censorship that even Red China's Mao would have been proud of.
Trump's administration has already frozen EPA's grants and contracts (it's unclear if this freeze is indefinite or simply provisional during the transition period), and the plan for the EPA includes additional budget slashing (expected to reach $815 million), terminating environmental and climate programs (including the cleanup of toxic sites and testing of air quality), ratcheting back auto fuel-economy standards, and executing "major reforms of the agency's use of science and economics."
On Tuesday, Trump signed four memorandums and one executive order that reopen the possible construction of the Keystone and Dakota pipelines. Unfortunately, his rationale—that the development of this infrastructure would create permanent jobs—is based on his infamous 'Alternative Facts', and the real benefit to the American people from the construction of the pipelines is dubious.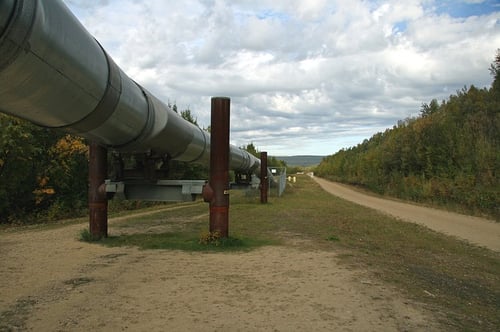 As Michael Brune of the Sierra Club states, "The beneficiaries [of the pipelines] are the oil companies. Those harmed or placed at risk include millions of Americans: property owners whose land would be seized by eminent domain; millions who depend on safe, clean drinking water from the aquifers and waterways the pipelines would cross; and, of course, the Standing Rock Sioux Tribe, who are fighting to protect both their sole source of water and their sacred, ancestral lands."
Brune continues, "To claim that pipelines are "inevitable" is inexcusably cynical and defeatist when the climate crisis demands an energy policy that cuts carbon pollution as fast as possible. To invest in infrastructure that would encourage more extraction and burning of dirty tar sands and shale oil is short-sighted, reckless and irresponsible, particularly when the economics of clean energy would allow us to keep those dirty fuels in the ground."
While Trump insists that fossil fuels are a necessary part of our future energy mix, his America First Energy Plan is riddled with contradictions and clear misconceptions about our energy supply. The plan—which is really just a brief statement rather than a detailed blueprint—focuses on oil, gas, and coal, but completely ignores wind, solar, hydro, and other renewables, which his wholly ironic, given that the missive ends with the recognition that "our need for energy must go hand-in-hand with responsible stewardship of the environment. Protecting clean air and clean water, conserving our natural habitats, and preserving our natural reserves and resources will remain a high priority." Huh?
The energy plan is frustratingly short on detail and woefully long on inconsistencies. It reveals the lack of a clear understanding of the economic benefits already resulting from the burgeoning solar and wind industries, which have now eclipsed oil, gas, and coal in both cost effectiveness and job creation: solar is now the least expensive retail form of energy, and wind is the cheapest wholesale form of energy, and according to a report just released by the Department of Energy, solar employment now accounts for the largest share of workers in the U.S. power generation field—surpassing coal, gas and oil.
No doubt, Trump could make a flaccid attempt to revive the coal industry by placing even higher tariffs on Chinese solar panels or pressuring Congress to cancel the ITC tax benefits for renewables, but the inevitable market forces—along with the ambitious renewable energy mandates set by progressive states like California and Oregon—will eventually put a stake in the heart of that dirty sector.
For all of Trump's bluster, it's a long, winding road from this week's executive orders to the completion of constructed pipelines, the opening of public lands for drilling, the repeal of environmental regulations, and the abandonment of the Paris Agreement.
The pathway forward is filled with uncertainty, and the Administration will undoubtedly face drawn-out lawsuits and vociferous protests from those who fear that they will soon become the forgotten ones. Women, minorities, tribes, veterans, and other stakeholders who refuse to be silenced are digging in, preparing for a long-term fight. "President Trump will live to regret his actions this morning," asserted Brune, promising "a wall of resistance the likes of which he never imagined."
Governor Jerry Brown made it clear that California will be on the forefront of resistance. During his State of the State speech on Tuesday, he said, "We cannot fall back and give in to the climate deniers. The science is clear. The danger is real… Whatever they do in Washington, they cannot change the facts." He went on to slam the new administration for trying to "construct some alternate universe of non-facts that we find more pleasing," and he closed with the rallying cry, "California is not turning back. Not now, not ever."
Brown's sentiments are echoed by Governors and other high-profile figures across the country. In reference to the Dakota pipeline, former Maryland Governor Martin O'Malley said, "We have much to learn from Native people. Let's start by respecting their waters, air, land, and the living systems of our One Earth. Keystone XL and the Dakota Access Pipeline were stopped before. They can be stopped again. Now is the time to organize and resist. Now is the time to act."
Ultimately, the issue at stake here is not the benefits or drawbacks of any one regulation or pipeline—let's be honest, zealous environmentalists would have us believe that the construction of any new pipeline or repeal of any regulation will bring the apocalypse, and fanatical supporters assert that each new constructed pipeline or repealed regulation is the magic elixir for saving our economy, neither of which his true.
Rather, this debate is about the fundamental principles of our society. The fight over pipelines and regulations is a symbolic representation of our underlying values. Are we ready to curb our insatiable hunger for fossil fuels in favor of more environmentally appropriate solutions? Can we, as a cohesive community, commit to taking better care of our planet?
Will we continue to eclipse the needs of the people with the interests—and profits—of the fossil fuel industry? Will we continue to support growth at any cost, or will we muster the political will to abandon outdated myths and embrace our modern-day environmental realities? Will we finally determine and implement appropriate boundaries that minimize our collective impact?
There is no alternative planet. How do you think we can best protect ours? Write to me at sara.gutterman@greenbuildermedia.com.
Want to read more? Follow me on Twitter and Facebook. For more information about green building and sustainable living, visit Green Builder Media at www.greenbuildermedia.com, like us on Facebook, and follow us on Twitter for regular updates and breaking news.