High utility bills are a major problem for many American households. Fortunately, there are steps you can take to reduce those costs and pay less in utility bills.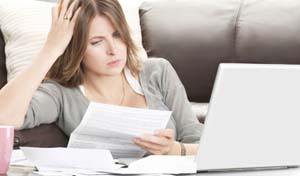 To fully understand how you can maximize your energy savings and pay less in utility bills, contact a certified RESNET Home Energy Auditor for an energy audit. Energy audits are detailed home examinations that pinpoint areas where a home is losing energy. Certified RESNET Auditors are energy efficiency specialists who can propose cost-effective solutions that make your home more comfortable and reduce costs. Talk to your local RESNET Home Energy Auditor about how they can assist you in reducing your utility costs.
---
This content was originally published by the Residential Energy Services Network (RESNET) here. This content has been republished with the permission of RESNET. RESNET is the independent, national nonprofit organization that homeowners trust to improve home energy efficiency and realize substantial savings on their utility bills. RESNET's industry-leading standards are recognized by the U.S. Department of Energy and the U.S. Environmental Protection Agency, among others.
---