Omaha Makes Big Code Update
Omaha, Neb., finally updates from the 2006 IRC.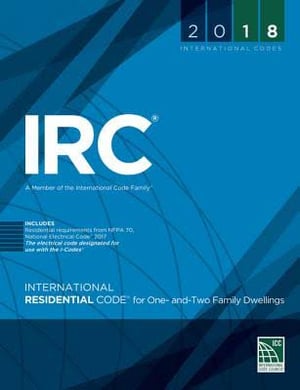 The city adopted an updated version of their codes, including the IRC. They had previously been on the 2006 IRC. Now, they are almost up to the 2018 IRC. One notable difference is that service water heating only needs to comply with the 2003 IECC. (No, that year is not a typo.) It should be noted that single-family dwellings, duplexes and townhomes with a window-to-wall ratio greater than 15% fall under the purview of the Nebraska state energy code.
The city made some other noteworthy additions to their code. They adopted Appendix Q for tiny homes and Appendix S for straw bale construction. There is also a new subsection pertaining to storm shelters. They "shall be provided for all multifamily residential uses, mobile home residential uses", as well as daycare and educational facilities. For residential uses, here is the table:

Efficiency and one-bedroom 10 sq. ft.
Two-bedroom 15 sq. ft.
Three-bedroom 20 sq. ft.
Four-bedroom 25 sq. ft.
The code will take effect on July 1.
Mike Collignon is executive director of the Green Builder Coalition.