In an impressive show of solidarity and support for climate action, the United States, Canada, and Mexico announced a North American climate partnership that commits the three countries to producing half of their power from wind, solar, hydropower, nuclear, and clean coal.
Barack Obama, Justin Trudeau and Enrique Peña Nieto met this week in Ottawa to sign an agreement that will increase the three countries' production of clean energy from 37% to 50% by 2025. The agreement will allow clean energy sales across borders and connect the countries' energy grids.
The countries also committed to cut methane emissions (which is estimated to be 84 times more potent than carbon dioxide when it comes to warming the atmosphere) from the oil and natural gas sector by 40-45% by 2025, and to reduce short-lived greenhouse gases like black carbon and hydrofluorocarbons.
Currently, about 37% of the power in the U.S. is produced from clean energy sources (11% comes from wind, solar and hydro, and 19% comes from nuclear.) Mexico produces approximately 25% of its electricity from clean sources.
Canada leads the charge, producing roughly 63% of its power from a blend of hydro, solar, wind, and another 18% from nuclear. Now that clean power can be sold across borders, Canada stands to benefit substantially by selling its spare renewable energy to the U.S. and Mexico.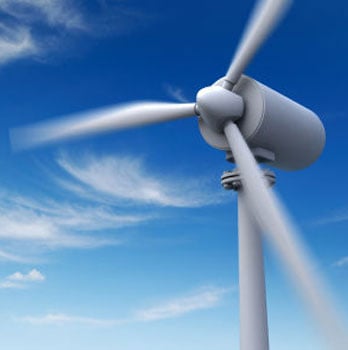 But, as critics are quick to point out, the reality of fulfilling these commitments may prove to be problematic if history is any kind of indicator, particularly given how politically charged the adoption of clean energy and the corresponding phase-out of fossil fuels has become in the U.S. and Canada.
At this time, Mexico seems to have the lowest hurdles—the country is deregulating its electricity sector and encouraging private investment in what was a once tightly regulated, state-run industry. It's projected that Mexico can viably produce 35% of its total power needs from clean sources as early as 2024.
In the U.S., renewables—solar in particular—are being adopted at unprecedented rates, riding the wave of market demand, with production and storage technologies so advanced that renewable solutions are more efficient, reliable and cost-effective than fossil fuels in many markets.
Nonetheless, major climate progress in the U.S. is somewhat contingent upon the adoption of the Clean Power Plan, which would require power plants to cut over 30% of their carbon emissions by 2030. Unfortunately, the Plan is ping-ponging between the D.C. appellate court and the Supreme Court, with the next trial scheduled in September and further appeals expected.
And then, of course, there is the issue of the upcoming Presidential election. Clinton has committed to sweeping clean energy goals (including generating 50% of the country's electricity from clean sources by 2030), while Trump has promised to expand the production of fossil fuels and roll back environmental regulations and climate policy as aggressively as he can, not to mention his plans to blow up the North American Free Trade Agreement (which regulates our fair trade with Canada and Mexico) and build a huge wall that he'll somehow get Mexico to pay for.
While experts agree that the environmental laws and regulations that are already enacted will be difficult to undo (even with Trump's bravado), Obama had to put on his prettiest dancing shoes to convince Prime Minister Trudeau and President Peña Nieto that North American alliances will survive regardless of who replaces him in the Oval Office.
In Canada, climate action is as politically charged as in the U.S., and Prime Minister Trudeau recognizes that he faces challenges in getting his climate commitments uniformly adopted by the nation's 10 provincial governments, some of which heavily rely on oil and gas production. "Climate change will test our intelligence, our compassion and our will," he said in an address to the United Nations in April. "But we are equal to that challenge."
The final stipulation of the agreement addresses biodiversity across North America, with the goal of protecting the millions of diverse birds and butterflies (like the Monarch) that migrate between Canada, the U.S. and Mexico.
This groundbreaking agreement shows the alignment between the three countries on climate policy, and takes a significant step in the transition to a sustainable economy.
How do you think this story will play out—will we be able to create a unified North American climate action initiative, or will the effort get paralyzed by politics? Write to me at sara.gutterman@greenbuildermedia.com or follow me on Twitter or Facebook.
For more information about green building and sustainable living, visit Green Builder Media at www.greenbuildermedia.com, like us on Facebook, and follow us on Twitter for regular updates and breaking news.