Builders need to take responsibility for their own standards of quality and performance.
These days, the bulk of communication and commentary emanating from the predictable homebuilding industry sources, as well as the trade media that pander to those same organizations, appears reflective of a well-choreographed, strategic campaign to rally anyone who will listen to take up arms against the evils of regulation.
If you listen to these folks, it seems as though all the woes of the housing industry can be attributed to the sinister actions of policymakers at every layer of government. According to the chorus of those who believe a vast conspiracy rife with ulterior motives, policymakers exist exclusively to harm the builder's version of "the American dream."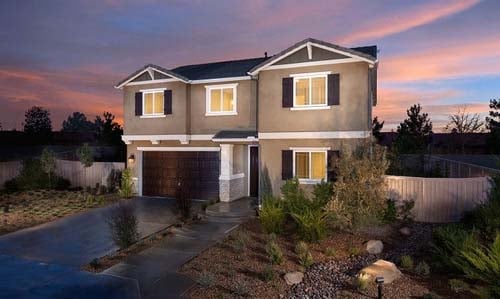 Want to build better than standard building codes? Follow some of the most forward-thinking nationals. Learn more at Code Watcher
Follow @CodeWarriorRon
Just about every response to proposed tightening of the rules is the popular mantra employed by these groups: Government "overreach" is strangling the industry and making it impossible for us to house the people of this country. They would have us believe the homebuilding industry should be at the front of the line of those deserving to be self-regulating.
Meanwhile, the public homebuilders are reporting soaring quarterly revenues and robust sales numbers in almost every instance in virtually all parts of the country. Those builders are not reluctant to attribute their successes, at least in part, to efficiencies and sound business decisions. Still, it is interesting that some companies appear to not only be surviving this alleged tsunami of regulation, but thriving and setting new records.
What is glaringly absent from all of this uproar is any acknowledgment, or even suggestion, that what might really be limiting the industry is not completely attributable to external forces. Rather, it may be attributable to the standards to which the industry is willing to hold itself. What you won't hear from the industry establishment is a challenge to builders to take an honest look at our own ethics and those of our competition.
However, not every builder is ready to hide behind the skirts of monotonous trade association rhetoric and excuse making.
On a recent industry-generated article outlining the costs of a new home that can be attributed to regulation, the vast majority of comments posted by readers reflected how successful efforts to place the blame elsewhere can be. However, there was a notable exception, and that lone responder posted the following:
"I'd like to see builders who are responsible with storm water management, land use/preservation, energy-efficient construction and healthier housing get a break/rebate/reduction in regulation related fees. As a builder, I serve clients in the middle class that currently live in housing with $300 monthly utility bills and moisture issues … the house was cheaper to buy but harder to keep. I build homes with bills averaging $60 a month and above-code moisture management strategies … and I should get a break, since I don't need regulation to build a better home like many of my competitors."
To that builder I want to shout, "thank you!" It is truly a breath of fresh air to hear a fellow builder take responsibility for what he produces and to suggest that we should be seeking rewards for exceeding the minimum requirements, rather than letting others manufacture excuses for us as they endlessly complain and endeavor to drive down our standards of quality and performance.