Next Generation Water Summit Hits This Summer
After a pandemic-induced hiatus in 2020, the Next Generation Water Summit (NGWS) is coming to a computer screen near you June 2–4. The event returns with the theme of "Drought, Growth and Social Inequity", and each day is devoted to one aspect of that theme.
The 2021 NGWS will be held on a virtual conference platform. Attendees will be able to view live and recorded sessions, visit a virtual exhibit hall, and network with fellow attendees from across the country.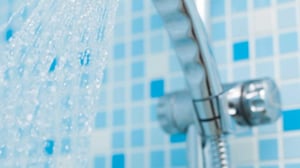 The NGWS will open on June 2 with a keynote address from Professor Katharine Hayhoe, The Nature Conservancy's Chief Scientist and 2019 United Nations Champion of the Earth award winner. In addition to being a highly sought-after speaker, she is also director of the Climate Center, an associate in the Public Health program of the Graduate School of Biomedical Sciences at Texas Tech University, a principal investigator for the Department of Interior's South-Central Climate Adaptation Science Center, the founder and CEO of ATMOS Research, a scientific advisor to five organizations, and a television show producer.
Hayhoe will address the water impacts of climate change in a way that helps city planners, policymakers and individuals quantify those impacts.
Scheduled live sessions include:
"Panel: Low-income Conservation Programs" moderated by Christine Chavez of the City of Santa Fe; panelists will include Bill Christiansen from Alliance for Water Efficiency
"Why Your Shower Feels Wimpy (and What to Do About It)!" by Gary Klein of Gary Klein Associates
"Panel: National Green Building Standard – Water Ratings? What Gives?" moderated by Kim Shanahan; panelists include Cindy Wasser from Home Innovation Research Labs and Craig Conner of Building Quality
Early bird registration is available now through April 30 at the special rate of $99. That represents a 33% discount from the full 2021 registration rate of $149. "With the 2021 NGWS going virtual, we knew people would save money on travel costs," says NGWS Co-Chair Mike Collignon. "We wanted to extend those savings to the registration price, as a way of saying thank you for returning to the Summit. And when attendees arrive, they'll be greeted by a visually stunning environment that is unlike most online events they've attended."
For more information on the Summit, please visit www.NextGenerationWaterSummit.com.